Though we'd like to think that everyone is real estate is wonderful, there are undeniably some bad apples out there; here's how you can deal with them.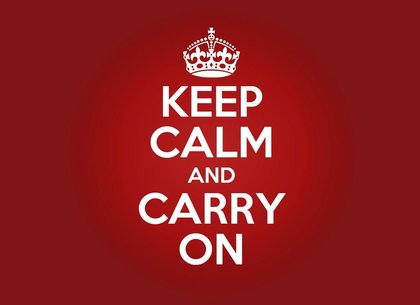 Real estate is a buzzing, active industry with a wonderfully diverse group of professionals leaving their mark, and for the most part, the industry those individuals are highly pleasant, competent people.
However, as with all industries, you'll inevitably encounter some bad apples in the group, and those transactions will be more difficult than others.
As Dianne Moore, the managing broker of United Real Estate in Houston, put it, "When considering the 'uncooperative type,' it truly does become difficult for everyone, because we are trying to represent our clients to the best of our abilities, which can be thwarted by an uncooperative agent."
If you're dealing with a difficult agent, though, particularly one who is dismissive, irritable and unmoved by your efforts, how should you respond? Here are three suggestions to consider:
• No Stoopin' – Above any of the other suggestions we make in this post, the most important is to not stoop to the level of the difficult agent. Though our pride may try to get in the way, it's a far more beneficial position to take the high ground and be the adult in the room. Along with the purely ethical reasons for that strategy (because let's face it, will getting into a shouting match with another agent sell a home any faster?), you'll also strengthen your relationship with your clients immeasurably by showing yourself to be a professional, focused agent worthy of their business.
• Keep Your Client Informed – Also, throughout this process of working with the difficult agent and trying out any other approaches, you'll want to keep your client abreast of the situation, so there is no misinformation being transmitted of why the transaction is being held up.
• Contact the Agent's Managing Broker – If you're being professional and staying focused on the transaction before you – yet, the fellow agent's behavior has not improved one iota – there's nothing stopping you from discussing the matter with the agent's managing broker. After all, the managing broker is there to ensure smooth working relations among the office's staff, and they could be exactly what is needed to bring order and civility to the transaction.
• Get Thee to an Association – But if even that doesn't work (and especially if the agent runs their own brokerage), you'll have to consult your Realtor association. If the agent's troublesome behavior is truly compromising the chances of your deal, then let's face it, you have no excuse not to file an ethics complaint. As we reported in our Association cover story, ethics complaints make up a hefty share of Realtor resources, and if you're a due-paying member, there's no reason not to take advantage of that resource and protect you, your client and your transaction.
And of course, along with our suggestions, think of fresh ways to approach troublesome agents. Moore said that when she deals with a difficult agent, each response is more or less customized to the situation.
"Each deal and people have their own dynamics, so each response must be customized to each deal," she said.