Though existing-home sales posted yearly and monthly increases in April, they were held back by low housing inventory and tight lending standards…or so we're told!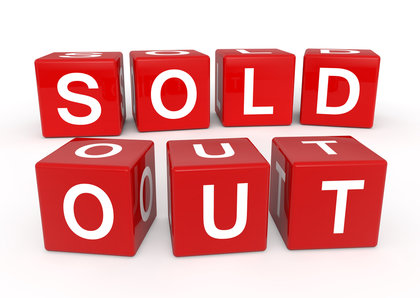 Existing-home sales in April may have increased 0.6 percent from March and 9.7 percent from April 2012 to a seasonally adjusted annual rate of 4.97 million, but it was more a month of missed opportunities than anything else, according to the National Association of Realtors (NAR).
In what has become a mantra for the association, the  stressed that low housing inventory and tight lending standards continue to constrain existing-home sales.
Lawrence Yun, NAR's chief economist, has been the chief cheerleader for that message.
"The robust housing market recovery is occurring in spite of tight access to credit and limited inventory. Without these frictions, existing-home sales easily would be well above the five-million unit pace," Yun said. "Buyer traffic is 31 percent stronger than a year ago, but sales are running only about 10 percent higher."
Existing-Home Sales Unchained
Was April really that underwhelming of a month, though? Even with April's slow growth, existing-home sales are still at their highest pace since November 2009, and have now increased by yearly standards for 22 straight months. Other notable stats:
Housing inventory actually rose in April by 11.9 percent, climbing from a 4.7-months supply in March to 5.2 months in April; though still below historic norms, the 13.6 percent yearly decline is the smallest since 2011; and as Bill McBride just wrote on Calculated Risk, housing inventory is now up 17.7 percent year-to-date through May,  so we could finally be seeing the bottoming of housing inventory.
Low housing inventory, though, has been good for home prices; median existing-home sale price was up 11.0 percent year-over-year in April, the 14th straight month of such increases.
Also, distressed home sales accounted for just 18 percent of all April sales, down from 21 percent in March and 28 percent in April 2012.
And finally, median time on market fell 25 percent, dropping from 62 days in March to 46 days in April  (that's down 45 percent from the 83 days of April 2012).
And here in Miami, the news has been quite positive, though there are some glimmers of concern in the market. Tom Plant, a broker associate with Greenwood King Properties in Houston, said April was a "barnburner" for sales in the Bayou City, with single-family home sales rising 27.2 percent year-over-year and setting a new record for sales in April.
Plant said, though, that inventory remains tight in Houston, and could pose future problems.
"At the end of April, there were 18,532 single-family homes actively on the market," Plan said. "This level is 29 percent lower than one year ago. Houston has had a steadily decreasing inventory for the past two years. It is difficult to see how the sales trend can continue without an increase in inventory."