Pending Home Sales had a smashing May, according to the National Association of Realtors, hitting a six-year high as more homes went under contract.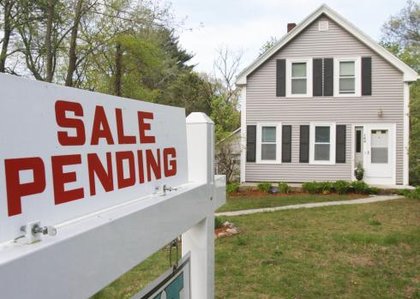 The month of may was a very good month for pending home sales, with the Pending Home Sales Index rising 6.7 percent from April to 112.3, its highest level since December 2006, according to the National Association of Realtors.
In addition, the index was 12.1 percent higher year-over-year.
Pending Home Sales Index – Sign of Things to Come
Computed by NAR, the Pending Home Sales Index tracks the rate of pending contracts in the U.S. housing market, and thus anticipates future existing-home sales reports from NAR. So obviously, with pending sales rising by such an amount in May, that can only mean good things for existing-home sales in June and July!
Other important information in NAR's report included:
The Pending Home Sales Index has now risen on a yearly basis for 25 consecutive months.

Also, the Pending Home Sales Index was strong across the country: in the Northeast, it was up 14.3 percent from last year; in the Midwest, it rose 10.2 percent from April to May and 22.2 percent from May 2012; in the West, it rose 16.0 percent monthly and 1.1 percent yearly; and finally, in the South, it rose 2.8 percent monthly and 12.3 percent yearly.
Lawrence Yun, NAR's chief economist, anticipates median existing-home price to rise more than 10 percent this year to roughly $195,000; that'd be the highest increase since 2005, when prices jumped 12.4 percent.
Also, Yun expected existing-home sales to rise 8.5 to 9.0 percent, which would be the highest such level in seven years.
 The Incentive of Rising Mortgage Rates
Rising interest rates, Yun added, could have incentivized more consumers to go out and purchase residences.
"Even with limited choices, it appears some of the rise in contract signings could be from buyers wanting to take advantage of current affordability conditions before mortgage interest rates move higher," Yun said. "This implies a continuation of double-digit price increases from a year earlier, with a strong push from pent-up demand."
Though higher rates, as we've shown, will not derail the housing recovery, it's fair to assume that some consumers did  buy sooner rather than later to lock-in low rates.