Mortgage rates are at their highest levels in years, but how are they impacting the decisions of potential homebuyers? A new Trulia survey explains.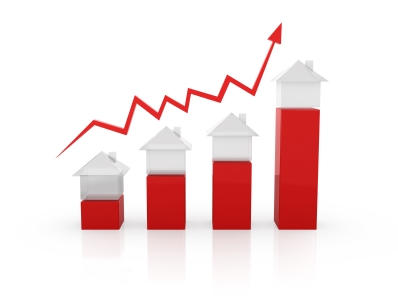 Well, it was fun while it lasted!
After falling for a sustained, seemingly endless length of time, mortgage rates began their inevitable rise in June, with the 30-year FRM shooting up from a near-historic-low of 3.35 percent in early May to 4.46 percent in late June.
Though the reasons were unsurprising – the strengthening economy and pull-back on the Federal Reserve's part are the chief reasons – the sharp increase in rates nonetheless shocked consumers, and according to a new survey from Trulia, the higher rates have forced many a consumer to revaluate their home purchasing decisions.
The Impact of Rising Mortgage Rates
Here were the main findings of Trulia's study, which surveyed more than 2,000 people in late June:
Forty-one percent of prospective homebuyers said that rising mortgage rates were their biggest worry, which made it the most prominent worry of all possible issues.

Consumers, though, responded differently to the higher rates. Thirteen percent, for instance, stated that any mortgage rate higher than 4 percent made homeownership too expensive for them; another 20 percent said that they'd be discouraged from buying if rates creeped higher than 5 percent, while 22 percent had the same reaction to rates above 6 percent.
Add all that up, and you've got 56 percent of consumers who would not purchase a home if rates rose above 6 percent; similarly, 62 percent of renters stated they would not go beyond the 6-percent threshold.
Are Rising Mortgage Rates a Serious Problem?
So, is this a serious problem? Not really. As Jed Kolko, Trulia's chief economist, explained in his analysis of Trulia's findings, there is little evidence that consumers are behaving in a manner that reflects their survey responses.
For instances, in the latest Trulia Price Monitor, asking prices rose 1.5 percent from May to June, a modest increase that shows no spikes or slowdowns on account of urgent consumer behavior. Furthermore, the latest index from the Mortgage Bankers Association (MBA) on home-purchase mortgage applications in June found that applications rose 2 percent from May, and were up 11 percent from June 2012.
Christi Borden, an agent with Better Homes and Garden Real Estate Gary Green in Katy, said that though some homebuyers will be affected by the higher rates – namely first-time homebuyers – analysts and consumers should keep in mind the time of year before making any judgments.
"You have to look at the time of the year; we're past the time of the homebuying frenzy," Borden said. "Will there be some impact? I'm sure there will be … but I think you need to look at the historical data before saying, 'The sky is falling.'"
If anyone is truly affected, it's refinancers. The MBA's refinance mortgage applications index fell 24 percent from May to June, and was down a whopping 40 percent year-over-year. The reason, Kolko said, comes down to the nature of refinancing.
"Unlike buying a home, refinancing is a purely financial decision that people can do relatively quickly, so the impact of rising rates on refinancing is sharp and almost immediate," he said.
And finally, even with their recent increases, rates are still not that high. In the 1990s, 30-year FRM rates were, on average, between 7 and 9 percent, and in the 1980s, they averaged more than 10 percent.