The National Association of Realtors has approved changes to the Realtor.com website that will open the site to non-Realtor listings and rentals.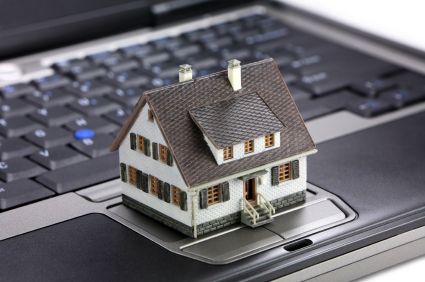 The National Association of Realtors' Board of Directors yesterday approved a number of amendments to its popular Realtor.com website that will open the site to new sources for listings, rental properties and new construction communities.
The vote, which NAR said would increase the competition of the site with other syndication sites, effectively opens the site to listings from non-Realtors.
"As the most trusted resources for real estate information, Realtors want Realtor.com to have the resources and flexibility it needs to give consumers what they want while ensuring that today's buyers and sellers can continue to rely on Realtors for the most accurate, credible market data," said NAR President Gary Thomas in a statement from the association. "We think the proposed changes achieve both goals."
Non-Realtors Now Welcome to Realtor.com
Here are the main details of NAR's vote, which amended its agreement with Move, Inc., the company that operates Realtor.com:
Move will now be allowed to obtain listings from entities that are not Realtor-owned and controlled, as well as listings from brokers who are not Realtors.

Under NAR's previous agreement, Move was only allowed to display listings from either Realtor-owned and controlled MLSs or directly from Realtors. In its statement, NAR specified that rentals, new home communities and listings from builders – most likely from New Home Source, a new construction site that Move has a 51 percent stake in – would now be available on the site.
The amendments also granted Move greater freedom in listing foreclosed properties. Previously, the listing broker's consent was needed for the foreclosure status of listings to be displayed, but now, Move will be allowed to identify: properties where notice of default has been recorded; auctions of distressed properties; short sales; foreclosures; and bank-owned properties, unless the listing broker objects to that information being listed.
The original amendments considered by NAR had also included lifting Realtor.com's restrictions on for-sale-by-owner, or FSBO, properties, but according to a report from Inman News, the matter was not addressed at the meeting.
"Historic" Recommendation from NAR
NAR's initial Realtor.com agreement dated back to 1996, and according to Inman, it was last amended in 2010. NAR had been considering amending the agreement as early as May, when the Board of Directors authorized a closed meeting on the agreement during NAR's midyear conference.
In a statement, Errol Samuelson, the chief strategy officer of Move, called the new agreement "historic," and said it will "empower" Move to offer a better Realtor.com to consumers.
"Today's historic and collaborative recommendation from  the NAR board members empowers us to further expand and enrich the consumer experience on www.realtor.com and its mobile applications with greater breadth of content, and to do so with our continuing commitment to the highest level of quality and accuracy for both the real estate community and consumers," Samuelson said.
The First of Many?
Matt Dollinger, the founder and president of Gearbox Consulting and former head of industry relations for Trulia, said NAR's new agreement is very much a tale of two perspectives. On one hand, Realtor.com's embrace of non-Realtor data will be good for consumers, who will benefit from greater variety and choice (particularly in today's market of tight housing inventory). But on the other, by allowing non-Realtor listings on the site, Realtor.com will become another way for consumers to list their homes without going through a Realtor, a la Zillow and Trulia.
And those other two syndication sites, Dollinger continued, pose further conflicts for Realtor.com. Zillow and Trulia have approached their sites, Dollinger explained, with a more modern twist, with fun, mobile-ready designs and social media features. While Realtor.com focused on accurate data and its NAR affiliation, Zillow and Trulia offered more options that attracted consumers, and gained marketshare as a result; so does that mean, with its recent changes, that Realtor.com will gradually move closer and closer to the kind of site that Zillow and Trulia offer?
"To remain relevant, I think they have to," Dollinger said. "New data is not a cure-all; it must be a multi-pronged approach."
Does this mean we'll soon see Zestimate-esque features on Realtor.com? More targeted advertising for listings? Or a redesign of the site? Let us know in comments if you think more changes are on the way, and what you think about them!