Asking prices in Houston were up 10.2 percent in July, though that activity came amidst a slowing housing market.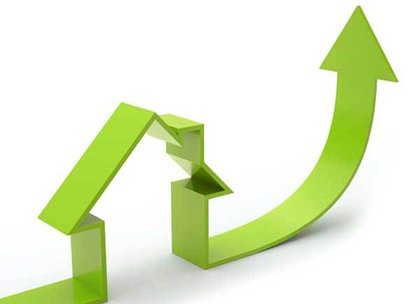 Asking prices in July were up 10.2 percent year-over-year in Houston in the latest Trulia Price Monitor, a leading measure of home price activity in the nation.
Those increases, though, came amongst a climate of slowing price activity, as the summer homebuying season winds to a close.
Trulia Price Monitor: A Slowing Housing Market
On the national scene, asking prices actually slowed in July, marking a decided change of pace from previous months:
From June to July, asking prices fell 0.3 percent, the first monthly drop in asking prices since November 2012.

Seasonally adjusted, asking prices did rise 3.3 percent quarter-to-quarter, but that's still down from the 4.2 percent quarterly increase measured in April.
Though yearly measures were still up strongly by 11 percent, Trulia noted that year-over-year changes are the slowest to reflect market changes.
Of the 100 metropolitan markets tracked by Trulia, 64 measured slower quarterly price gains in July than in the previous quarter, though the most pronounced falls were measured in the West Coast markets.
A even more dramatic change came in the nation's top rental markets. Though rents were up 3.9 percent year-over-year, that's a small increase compared to the 11-percent uptick for asking prices; furthermore, asking prices outpaced rents in the 25 largest rental markets, the first time that's occurred since Trulia began tracking rents in March 2011; here in Houston, though, rents continued to post notable increases, with their 8.5 percent increase being the second-strongest in the nation.
Umm…What Housing Bubble?
The seasonal decreases in asking prices, said Jed Kolko, Trulia's chief economist, should leave little doubt that we are not in the midst of another housing bubble, and that the typical market forces are having their way with home prices.
"If you were worried about a housing bubble, July's asking-price slowdown will probably be the best news you've heard this year," Kolko said. "The asking home price slowdown in July could be the start of the return to normal price gains. The blazing fast price increases  we've seen in much of the country – especially the West – could not last, especially with rising mortgage rates, expanding inventory and declining investor interest."