Residential construction posted great numbers in July, with housing starts, building permits and housing completions all in positive territory.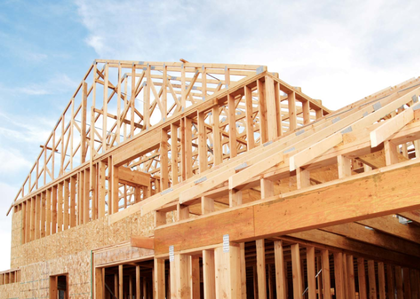 July was a sterling month for residential construction, with all measured tracked by the Census Bureau posting positive numbers for the month.
Indeed, building permits, housing starts and housing completions were all positive, though there were some interesting caveats to the data.
Strong Month for Residential Construction
The main findings from the Census Bureau's report included:
Building permits on privately-owned housing units rose 2.7 percent from June to July, and the seasonally adjusted annual rate of 943,000 was 12.4 percent above July 2012. Single-family authorizations, though, were down by 1.9 percent from June.

Housing starts were similarly positive, rising 5.9 percent from June and 20.9 percent from July 2012. Again, though, single-family was down, falling 2.2 percent from June.
Finally, housing completions increased 1.8 percent monthly and 15.0 percent yearly, and single-family completions were up 5.9 percent, which is great for housing inventory.
So, given that single-family building permits and housing starts were down, how was residential construction so positive in July? One word: multifamily.
The Revenge of Multifamily
Multifamily may have dragged down residential construction in July, but the famously volatile construction sector was firing on all cylinders in July.
Not only were completions up by 4 percent from June to July, but permits were up by 16 percent and start were up by an impressive 23 percent. So though single-family construction is coming back in a strong, steady way, it seems the multifamily boom is not over just yet.