New home sales fell by a hefty amount in July; what does such a decline suggest about the housing recovery?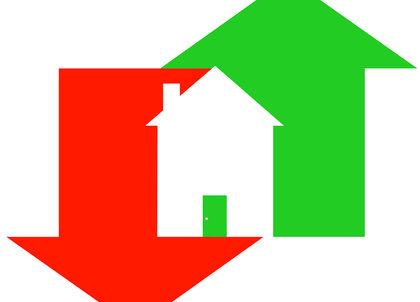 July was a lukewarm month for new single-family home sales, with the Census Bureau reporting declines in sales numbers.
According to the bureau's latest numbers, new home sales were down 13.4 percent from June to July, though the current rate of 455,000 remains 6.8 percent above July 2012.
Price, Inventory Positive in July
Additional details in the Census Bureau's report included:
Though home sales were down, sales prices and housing inventory for new homes improved.
The median sales price of new homes in July was $257,000, up 2.9 percent from June's $249,700.
Meanwhile, the average sale price increased 9.3 percent from June to July, rising from $295,000 to $322,700.
Housing inventory also showed positive growth, rising from 4.3 months in June to 5.2 months.
Rising Mortgage Rates to Blame?
For some time now, consumers and analysts alike have been waiting to see how rising mortgage rates impact the housing recovery – and based on July's new home sales numbers, it appears we've been served our first indicator.
As Bill McBride of Calculated Risk explained in a typically lucid post, the Census Bureau counts new home sales as soon as contracts are signed, whereas existing-home sales are not counted until the transaction closes, which means that any changes in housing policy are more immediately felt in new home sales data. So, it's likely that the decrease in new home sales for July will lead to a fall in existing-home sales in August, which NAR will report on in late September.
Also, it's worth pointing out that new home sales have still made considerable progress from last year. Through July, sales of new homes are up 21.5 percent from the same period in 2012; indeed, with 271,000 sales recorded, that's the most for the first seven months since 2008.
"This doesn't mean the housing recovery is over – far from it," McBride wrote about July's disappointing numbers. "In fact I think the housing recovery (starts/new home sales) has just begun."