Higher mortgage rates negatively impacted pending home sales, according to new data from the National Association of Realtors.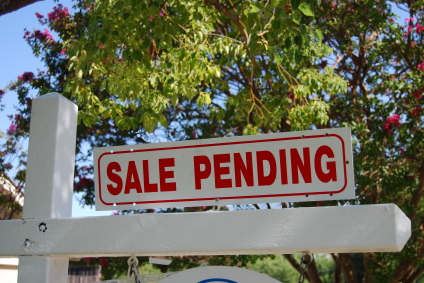 The Pending Home Sales Index, the leading measure of contract signings in the residential housing market, declined 1.3 percent from June to July, according to the latest numbers from the National Association of Realtors.
Though the index was up 6.7 percent from July 2012 (the 27th straight month of yearly increases for the index), the monthly decline is a clear sign of the mounting impact of higher mortgage rates.
Mortgage Rates and Pending Home Sales – Frenemies
With one exception, pending home sales were down in all regions of the U.S. The Pending Home Sales Index fell 6.5 percent in the Northeast, 1.0 percent in the Midwest and 4.9 percent in the West, though in the Northwest and Midwest, pending sales were up 3.3 and 14.5 percent, respectively, on yearly measures. The one exception was the South, where pending sales inched up 2.6 percent from June to July and 7.7 percent from July 2012.
Lawrence Yun, NAR's chief economist, said that the higher cost regions of the housing market have been more immediately affected by the higher mortgage rates.
"The modest decline in sales is not yet concerning, and contract activity remains elevated, with the South and Midwest showing no measurable slowdown," Yun said. "However, higher mortgage interest rates and rising home prices are impacting monthly contract activity in the high-cost regions of the Northeast and the West."
The Pending Fall in Home Sales?
There is some speculation, though, that sales in those more affordable regions could fall more than the Pending Home Sales Index indicates, namely because of locked-in mortgage rates.
As Bill McBride wrote on his Calculated Risk blog: "It appears some buyers pushed to close in July because of rising mortgage rates. People who signed contracts in May probably locked in mortgage rates, and they wanted to close before the lock expired. So I expect closed sales in August to decline more than the pending home sales index would indicate."
And also, going forward we'll have to keep in mind July's new home sales numbers. As we reported, new home sales data is compiled faster than existing-home sales, so it offers a better measure of where the housing market currently is – and new home sales were down by more than 13 percent last month.