Texas home prices in the latest Case-Shiller showed some signs of slowdown, though they were still quite positive.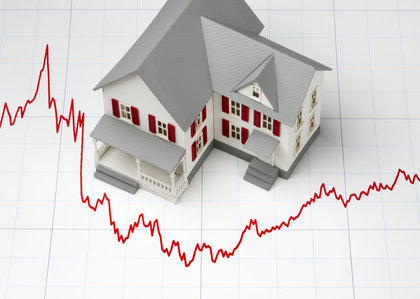 Home prices in Texas continued their strong 2013 performance in the July Case-Shiller.
Though the indices, which are maintained by Standard & Poor's, do not track Houston's housing market, they do follow Dallas', where the numbers have been similarly optimistic. In the latest report, Dallas home prices rose 1.3 percent from June to July, a minor slowdown from the 1.7 percent of the previous month; however, prices were up a sturdy 8.5 percent from July 2012.
July Case-Shiller Home Price Indices – Positive Again
Nationally, the news on home prices was also encouraging:
Home prices in the 10- and 20-City Composites, which track prices in the nation's largest metropolitan areas, rose 1.9 and 1.8 percent, respectively, from June to July.
For the fourth straight month, all 20 cities posted positive monthly gains, though for most cities, those monthly increases did represent a slower pace than in June.
Year-over-year, home prices for the 10- and 20-City Composites rose 12.3 and 12.4 percent, respectively, with Las Vegas posting the strongest yearly increase of 27.5 percent.
David M. Blitzer – Increases "May Have Peaked"
David M. Blitzer, the chairman of the Index Committee at S&P Dow Jones Indices, said that though home prices were certainly positive in July, their pace is slowing.
"Home prices gains are holding their 12 percent annual rate of gain established by the two Composite indices in April," Blitzer said. "Since April 2013, all 20 cities are up month to month; however, the monthly rates of price gains have declined. More cities are experiencing slow gains each month than the previous month, suggesting that the rate of increase may have peaked."
Blitzer added that a certain market force is likely to blame.
"Following the increase in mortgage rates beginning last May, applications for mortgages have dropped, suggesting that rising interest rates are affecting housing," he said. "The Fed's announcement last week that QE3 bond buying will continue for the time being may have only a limited, though favorable, impact on housing."