Houston's housing market has been on an undeniable surge the last couple years, but a new index from the NAHB has made those gains official.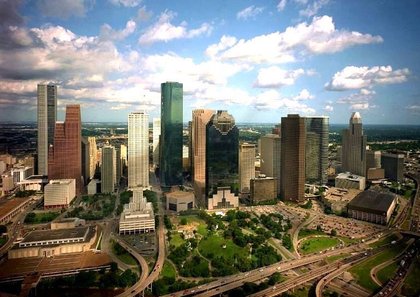 Houston's housing market is one of 52 metropolitan areas that has either returned to or exceeded its pre-recessionary levels, according to a new index from the National Association of Homebuilders.
Officially called the National Association of Home Builders/First American Leading Markets Index (LMI), the index measures the building permits, home prices and employment data of the nation's 350 largest metro areas.
NAHB Leading Markets Index
In analyzing that aforementioned data, the NAHB then compiles a unique index for each metro area, with a reading of 1.0 signifying a housing market that is perfectly in line with its pre-recessionary levels.
The nationwide score for the LMI was .85, meaning the national housing market is 85 percent back to normal.
As we all know, though, housing is ultimately a local affair, and here in Houston, the index was 1.03 in October, and has been at least 1.0 since June.
Other major metros that have fully recovered include: Baton Rouge; Honolulu; Oklahoma City; Austin; and Harrisburg, Pa.
Also worth mentioning are Odessa and Midland, two Texas communities with LMIs above 2.0 – meaning their housing markets are now twice as strong as they were before the bubble burst!
State of the Housing Recovery
Rick Judson, the NAHB's chairman, said the LMI will serve as a key indicator of how far the housing market has recovered.
"This index helps illustrate how far the U.S. housing recovery has come, and also how much further it has to go as we continue to face some significant headwinds in terms of credit availability, rising costs for lots and labor, and uncertainties regarding Washington policymaking," Judson said.
Meanwhile, David Crowe, the  NAHB's chief economist, said smaller markets will be the first to recover.
"Smaller metros are leading the way to a housing recovery, accounting for 43 of the top 50 markets on the current LMI," he said. "This is very much in keeping with the results of our previous index for improving markets, and is an indication of the extent to which local economic conditions dictate the strength of individual housing markets."