Builder confidence had been on a tear recently, but new data from the NAHB suggests a cooling off period.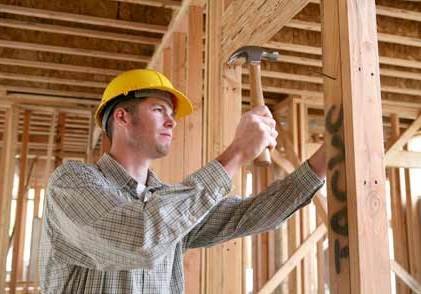 Builder confidence for the newly built, single-family home market stumbled a bit in October, with the National Association of Home Builders' (NAHB) Housing Market Index falling two points from September to a reading of 55.
That comes after a number of months of positive readings for the Housing Market Index, and signifies that though builder confidence is still in positive territory, it could be entering a slowdown.
Housing Market Index in October
Derived from a monthly survey that the NAHB has been conducting for 25 years, the Housing Market Index gauges builder perceptions on several facets of the new single-family home market, with any number over 50 indicating that more builders view conditions as good than poor. October's readings included:
All three of the Housing Market Index's components declined two points in October.
The component gauging current sales conditions fell to 58; the component gauging sales expectations in the next six months posted a reading of 62; and the component gauging traffic of prospective buyers was 44.
In addition, the index also computed three-month moving averages for the nation's regions: the South held steady at 56;, the West declined a single point to 60; the Northeast fell three points to 38; and best of all, the Midwest posted a one-point gain to 64.
Interestingly, the consistent performance in the South matches the sentiments of Carlos Ibarra, a Realtor who heads the Ibarra Properties Group with Keller Williams Metropolitan in Houston, who has seen Houston's new construction property improve.
"Today, new home construction is on a good mend here in Houston," he said. "Banks are once again willing to lend money as long as you have a solid financial package for your business, and with the rebound in Houston, I see a rampant increase with home construction."
Interested in how the Housing Market Index has progressed the last year? Check out our sweet graph below for an idea: