Houston's housing market showed no signs of slowing down in September, with home sales posting strong yearly returns.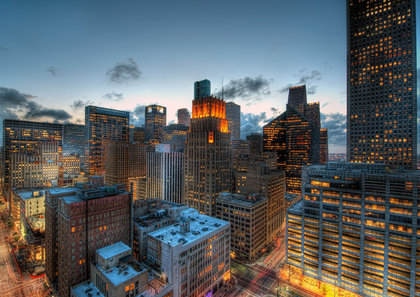 The Houston real estate market just rolled along in September, soaring to its 28th consecutive month of positive home sales, according to the latest numbers from the Houston Association of Realtors.
Home sales were up 23.5 percent year-over-year, with contracts closing on 6,168 single-family homes; interestingly, that's the lowest one-month sales volume since March, though it still managed to push down Houston's housing inventory yet again, which fell to just a 3.2-months supply (down from 4.7 months a year ago).
Houston Home Sales in September – 4 Important Details
Four notable details from HAR's report were:
The median price for single-family home sales in September rose 10.2 percent to $181,750, while average price rose 13.1 percent to $248,256; both amounts represent the highest prices ever recorded for a September in Houston.
Meanwhile, the health of home sales in Houston continued to improve. Foreclosure sales were down a whopping 45.0 percent from a year ago, and made up just 7.4 percent of all property sales, down from nearly 20 percent at the start of the year.
Sales of all property types in September (including condos and townhouses) totaled 7,466, a 25.7 percent increase year-over-year; similarly, the total dollar volume for properties sold rose 40.2 percent to $1.75 billion.
And finally, the most expensive listings in Houston continue to generate the largest increases in sales: home sales for residences priced $80,000 to $149,999 increased 16.9 percent; sales of home priced $150,000 to $249,999 increased 32.6 percent; sales of homes priced $250,000 to $499,999 increased 44.8 percent; and homes priced $500,000 to $1 million rose the most at a whopping 55.8 percent.
And such numbers will likely continue through October – month-end pending sales in September totaled 3,563, a 1.5 percent uptick from last year and the same rate as August.
Houston Housing Intertwined with Strong Economy
Danny Frank, the chairman of HAR, said the city's strong economic forces are a big reason behind its flourishing housing market.
"Houston continues to benefit from a confluence of very positive economic forces: strong job growth, low interest rates and reasonable home prices compared to other parts of the country," Frank said, adding that any bubble worries in the market will depend upon supply and demand.
"Home prices have steadily risen all year, and I'm often asked if our market risks experiencing a bubble," he said. "That only becomes a possibility if we don't soon see a reversal in our shrinking inventory of homes – the fundamental concept of supply and demand."
Indeed, as Tom Plant of Greenwood King Properties explained to us, inventory will play a key role in Houston's market heading into 2014.
"Houston has had a steadily decreasing inventory for the past two years," Plant said. "It is difficult to see how the sales trend can continue without an increase in inventory."