The real estate market continues to slow down nationwide, but are the national trends consistent here in Houston?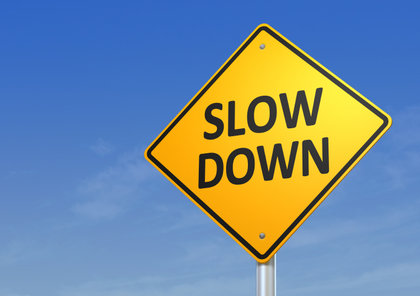 The U.S. housing market continued to slow in September, according to the latest Real-Time Fastest Markets report from Redfin, which measured the speed at which listings pended in the nation's largest housing markets.
In September, 26.6 percent of listings nationwide pended within two weeks of their list date, a slight increase from the 26.0 percent of August; regardless, it comes after five straight months of declines, and has fallen from 33.4 percent in April, likely on the influence of rising home prices, higher mortgage rates and the economic uncertainty involving the government budget disputes. Also, we should mention the importance of pricing with such data – after all, a listing will not likely pend within two weeks if it's not priced correctly!
Redfin Real-Time Fastest Markets – A Local Perspective
How did things look here in Houston, though? According to Redfin, 26.7 percent of Houston's listings pended in two weeks or less, but that's down from 28.0 percent in August; still, only 18.2 percent of listings pended that quickly a year ago, so the market has made considerable strides in a year's time.
Judy Kay, the broker of RockCenter Realty, said that though inventory in her market remains low, and though buyer activity is down, she's anticipating a very busy 2014.
"I believe 2014 will be as busy as 2013, if not busier," she said. "More people are coming to Houston, and more renters becoming buyers with these low interest rates."
And how did Houston compare with other metro areas? Check out our graph below to find out: