It's been a slow, steady recovery for the nation's foreclosure markets, but CoreLogic's latest report solidified just how far they've traveled.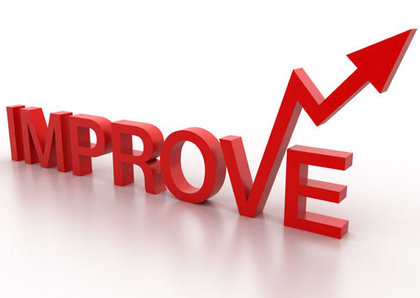 The release of CoreLogic's latest National Foreclosure Report, which covered economic data through September, made one thing clear – the housing market is clearly moving in the right direction, and the foreclosure markets have made considerable progress since 2008.
How can we be so sure of those statements? Here are five things to consider:
1. Serious Delinquencies Are Down – Just 5.2 percent of all residential mortgages are now seriously delinquent; though that's still historically high, it's the lowest level since December 2008.
2. Foreclosure Inventory Is WAY Down – Even more positive was the progress in foreclosure inventory. The 51,000 foreclosures completed in September represented a 39 percent decline from last year, and foreclosure inventory has fallen 24 percent year-to-date. As of September, foreclosure inventory represents 2.3 percent of all mortgages homes; that's down from 3.2 percent in September 2012, or, a decline of 448,000 homes.
3. The Foreclosure Process Is Thinning Out – Roughly 902,000 homes in the U.S. were in some stage of foreclosure in September, down from 1.4 million a year ago; that's a 33 percent decline! It also represents the 23rd straight month of year-over-year declines for the foreclosure process.
Anand Nallathambi, the president and CEO of CoreLogic, framed the report's key findings this way: "The number of seriously delinquent mortgages continues to drop across the country at a rapid rate, with every state showing year-on-year declines in foreclosure inventory. We're not out of the woods yet, but these are encouraging signs for a return to a healthier housing market in the U.S."
A Local Snapshot of the Foreclosure Market
Those national statistics are quite positive, but how consistent are they with our local market?
Unsurprisingly, both Houston and Texas' foreclosure markets are outperforming the national average. Houston's foreclosure inventory was just 1.0 percent in September, and that's down 0.4 percentage points from last year; also, just 3.5 percent of the area's mortgaged properties remain in serious delinquency. Meanwhile, Texas' inventory and serious delinquency numbers are identical to Houston's, and the state's 43,000 completed foreclosures in the last month is good for the third best in the nation.
So as with many other aspects of housing, Houston and Texas continue to lead the way.