What types of homes have proven most popular with homebuyers in 2013? We take a look at recent NAR data to find out.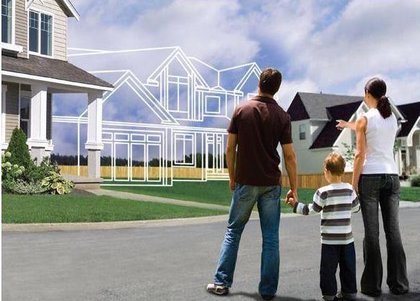 Consumer preferences are an ever shifting, evolving landscape, and few regions of the economy shift more markedly than the homes people buy.
To find out what characteristics defined homes purchased in 2013, we took at look at NAR's 2013 Profile of Home Buyers a Sellers, a study that, as we noted in an earlier story, will provide much journalistic fodder in the coming weeks.
So what did we find? Five key things, in fact:
1. The New Home Enigma – New homes continue to make up a very small percentage of the homes purchased; just 16 percent of all recent home purchase were for newly built homes. This is yet another indicator that the "Distressing Gap" – the imbalance between new and existing home sales brought on by the glut of distressed property sales – remains potent in 2013, and that new homes still have quite a bit of room to grow.
2. Convenience, or Character? – There continues to be a divide among homebuyers: go for the convenience and customization of a new home, or the better priced, more charming existing home?
3. The Typical Home is, Well, Typical – The typical home purchased in 2013 was hardly surprising: 1,900 square feet, built in 1992, three bedrooms and two baths. The detached single-family home, also, remains the overwhelming choice of consumers; a whopping 80 percent of homebuyers opted for that style of residence.
4. Baby Boomers – Senior housing continues to make in-roads. Fourteen percent of recent homebuyers aged 50 or older purchased a property in senior-related housing, either for themselves or a friend/relative, and it's likely that number will continue to go up.
5. Heating and Transit – Energy efficiency and commuting remain the two most important qualities for homebuyers when buying a home; 85 percent of homebuyers considered heating and cooling costs at least somewhat important in their search, while commuting costs were at least somewhat important to 73 percent. Also, we should mention that the issue of climate will only become more important in the coming years, so expect to see those topics as recurring concerns for homebuyers.