Residential construction seems, on the surface, to have posted some extravagant numbers in November, but what does a deeper dig behind the data reveal?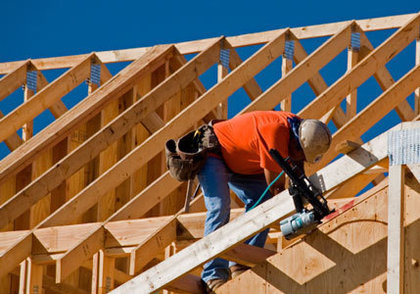 November was a roaring good month for home construction, with privately-owned housing started rising to their highest mark in more than five years.
According to the latest numbers from the Census Bureau, housing starts in November rose 22.7 percent from October and 29.6 percent from Nov. 2012 to a seasonally adjusted annual rate of 1.1 million.
The Truth Behind the Numbers
In addition, single-family housing starts were up 20.8 percent from October, a robust monthly increase that was not only above analyst projections, but that brought single-family starts to their highest mark since 2005.
However, as with all construction data in the post-boom era, there was some nuance to the Census Bureau's report:
In addition to November's numbers, the Census Bureau also released revised numbers for September and October (which were delayed, courtesy of the government shutdown), and those numbers were more in-line with the lower summertime levels.
Even with November's increases, housing starts are still at two-thirds of their normal levels (see here for a great chart from Calculated Risk).
Most importantly, even with single-family's sterling November performance, multifamily housing starts still make up a disproportionate share of the new construction pie with 30-35 percent of total starts (above the historical level of 20 percent).
Also, more multifamily means more rental properties – 92 percent of those starts in 2013 have been for rent, compared with just 60 percent during 2005 and 2006.
Building Permits and Housing Completions
Interestingly, though housing start's numbers were so exuberant, both building permits and housing completions were a bit more tepid by comparison.
Overall permits were down 3.1 percent from October to November, but up 7.9 percent from Nov. 2012; single-family authorizations, though, were up 2.1 percent, which could be good for housing inventory in 2014.
What's not good for immediate housing inventory, though, are weak housing completions, which were flat monthly (but up 21.6 percent from last year).