A new study finds that Houston has the most active new construction market in the nation.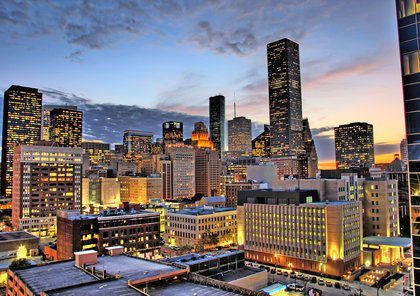 Houston led the nation in single-family home construction, according to a Metrostudy cited by a CultureMap Houston article.
According to the article, the recent surge in new home building is due to Houston's extensive job growth. Energy firms such as Exxon Mobile and Chevron have moved more employees to Houston, and the city added 80,000 new jobs last year.
The migration to Houston has been reflected in recent studies. According to data collected by Penske Truck Rental, Houston ranked No. 6 in the country's top 10 moving destinations in 2013, while in 2012, United Van Lines ranked Houston the No. 2 moving destination in America.
Challenges to New Construction in Houston
Although Houston had a construction housing boom in 2013, the forecast for higher mortgage interest rates seems to be dragging down the housing market, with first-time homebuyers finding it more difficult to obtain credit. Another problem Houston faces is the shortage of land lots and labor. During the crash, construction workers left the industry and land developers didn't supply enough lots for the latest spike.
Builders in Houston sold 25,627 new homes last year, up 13 percent from 2012, according to the article. Home starts in Houston were up 20 percent in 2013 over 2012, as builders accelerated the construction pace to meet demand.
Inventory of available homes in Houston is also low.  Builders have completed very few homes for sale, and according to the article, HAR reported a record-low inventory of existing homes for sale. Because of tight supply and high demand, Houston consumers can expect to pay more for a house in 2014.
And as we're previously reported, though Houston's inventory in January remained among the largest for metro areas – for instance, it's 5,285 properties is nearly 14 times that of San Francisco's paltry 380 – that's still down 18.5 percent from Jan. 2013, and that comes after the double-digits declines of 2013.