Sales reluctances keep salespeople from making money and, in the case of what's known as "the separationists," from providing their valuable service to the people who would benefit the most. People with separationist tendencies think they're doing the right thing by separating their work lives from their personal lives and conversations.
They either don't want to do business with people they know at all; or they hope their friends will choose them, but they avoid promoting themselves because they don't want to be seen as too pushy. Even repeat business from a client who becomes a friend can be extremely difficult for salespeople with this tendency. Whatever it looks like, salespeople with this tendency end up separating themselves from business and preventing the people who mean the most to them from benefitting from the valuable service they provide.
A friend of mine is a fantastic agent, so when her close friends told her they'd listed their house, she was surprised they didn't choose her. The uncomfortable minutes that followed revealed that the friends would've gone with her, if they'd remembered that she was an agent. While Susan may have felt justifiably annoyed, she would do herself a favor by taking a good, hard look at herself. The truth is that her friends don't bear the responsibility for not remembering that she was an agent. She does. She is the one who missed an opportunity by not talking enough about her work.
Do you see yourself/your agents in this scenario? Do you ever hear someone proudly say that they never "sell" to friends and family? Or maybe you have someone on your team who steadfastly refuses to call on friends for business or even for referral, saying "business and family don't mix."
If you recognize this tendency in yourself or one of your team members, don't worry. Sales reluctances are not diseases; they are simply opportunities to grow and overcome.
The solution for overcoming a reluctance is to change the way we think about it. Most people who have separationist tendencies have been engrained with the idea of leaving work at work and home at home. They have this nagging feeling that says it is a mortal sin to brag about yourself and to talk about your success too much.
So let's think about this whole thing differently. If you truly believe in your value and what you have to offer, why do you withhold that value from the people closest to you? Do you believe that your product/service improves your clients' lives? Do you believe that you are the best agent for them? Consider what will happen if they go with someone else. Do you believe they will be served as well? If that's not the case, then you know you will provide the best value. And if you do, then you are hurting them and yourself by not allowing yourself to do business with them.
You know your friends and family better than a stranger. You've probably been inside their house and heard them complain about the cabinet height and tiny garage. You've already built trust with them. So forget about the misconception that business and friendship don't mix. Instead, remember another powerful adage: "People like to do business with people they like."
---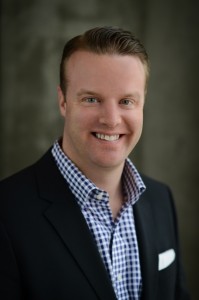 Jason Forrest is a sales trainer; management coach; member of the National Speakers Association's Million Dollar Speakers Group; and the author of three books, including his latest, Leadership Sales Coaching. One of Training magazine's Top Young Trainers of 2012, Jason is an expert at creating high-performance sales cultures through complete training programs. He incorporates experiential learning to increase sales, implement cultural accountability, and transform companies into sales organizations. In 2013, he won a Gold Stevie Award for Sales Training Leader of the Year. "http://www.forrestpg.com/" www.forrestpg.com