Freddie Mac is optimistic on housing in 2015, and for a number of reasons.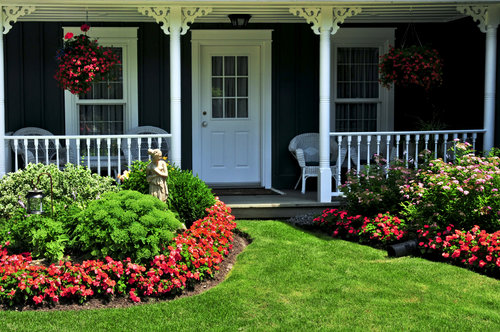 One of housing's most active participants is highly optimistic for the industry's future, though even it acknowledges that challenges remain.
That was the main takeaway from Freddie Mac's latest Economic and Housing Market Outlook, which took a detailed look at the housing market and how its many moving parts will play a role in the market's development.
Reasons For Optimism in Housing Today
Freddie Mac singled out a number of causes for optimism in today's housing market, including:
•Pending home sales are at their highest level since June 2013, and have now risen four straight months; furthermore, applications for home purchase have been trending up, and based on Freddie's projections, 2015's home sales should be at their strongest pace since 2007.
•Mortgage rates are expected to stay low for the next several months, especially with recent employment data being on the weaker side; as long as employment numbers are soft, the Federal Reserve will hesitate on raising rates.
•Furthermore, even if the Federal Reserve does ultimately increase rates in 2015, inflation remains low and the U.S. dollar strong in international trading, so long-term interest rates will likely not change in any substantial way. In fact, by the end of the year, Freddie anticipates the 30-year FRM to average at just 4.3 percent.
Roadblocks Remain
Even with those considerable positives, though, Freddie also described some of the roadblocks that remain for housing, including:
•Rising home prices have lifted millions of homeowners out of negative equity, but unfortunately, millions remain underwater. According to CoreLogic research, roughly 5.4 million mortgaged properties (or 11 percent of the market) remain underwater. Again, that's down substantially from the 12.1 million peak of a few years back, but it still represents a considerable hurdle for a sustainable housing market.
•New home construction remains quite low, especially compared to other metrics of growth in the U.S. Consider that from 2010 through 2014, 3.5 million new housing units entered the marketplace – that compares with a 9.5 million jump in the nation's population and 4.5 million more households. Furthermore, not only is new construction low, but what is being built remains far out of reach for most consumers. As we reported earlier this year, the median sales price for a newly built single-family home set a new record in 2014, closing out the year at $283,600; that's up 5.5 percent from 2013 and 28.3 percent from 2004.
•There is a mounting "demographic mismatch," as Freddie describes it, which will impact housing's supply and demand in the coming months and years. Simply, many Baby Boomers are reaching retirement age and are looking to downsize and sell their properties to middle-aged Gen Xers, who have outgrown their start homes; problem is, given that Gen X is a much smaller generation than the mighty Boomers, there are not enough Gen Xers around to match that supply, and Millennials (courtesy of a weak labor market and high student debt) boast the lowest rate of homeownership in the nation.
A Bright Future For Housing
Len Kiefer, Freddie's deputy chief economist, emphasized that even with those aforementioned obstacles, the larger economic trends are all good news for housing – though a full recovery may be a couple years off.
"In the long run, our expectations are grounded and measured based on the simple facts of supply and demand and the country's current demographic shift," Kiefer said. "The demand isn't fully there yet from Millennials, and our current rate of economic growth of about 2 percent for Real GDP only supports a gradual recovery. We do expect acceleration in growth and housing demand, but even under our upbeat forecast, the housing markets returning to a stable range of activity remains a couple years away."