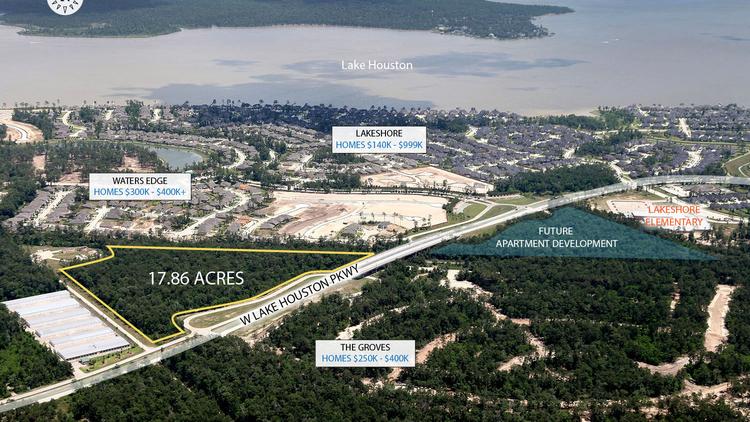 Indiana-based multifamily developer The Garrett Cos. recently acquired a large piece of land in the Lake Houston area. The 17.7 acres will be used for a new luxury apartment project.
The undeveloped land is about six miles north of Generation Park, a massive mixed-use project being built by McCord Development Inc. This development, which will host the new headquarters of local FMC Technologies, is encouraging new residential development in the northeastern Houston area.
The Garrett Cos. plans to build a luxury garden-style apartment complex on the site. The three-story project, which has yet to be named, will feature 298 units. Tom Dosch, the transaction manager of ARA Network who brokered the deal, shared some of the new project's details.
"This will really be one of the first multifamily projects along West Lake Houston Parkway, north of Beltway 8," Dosch said. "Historically, it's been more difficult to develop on the east side of Interstate 45, but that's going to change with all the growth with Generation Park, which is bringing in a lot of jobs."