Without the surging apartment sector, where would new construction be in 2015?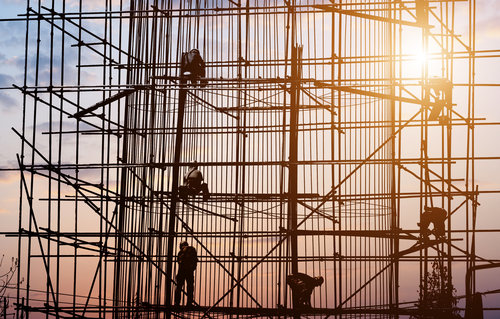 Housing starts in September were up 6.5 percent from August and 17.5 percent from Sept. 2014 to a seasonally adjusted annual rate of 1.026 million, which is the highest level of new construction since August 2007, according to new numbers from the Census Bureau.
As impressive as those statistics are, though, they obscure a pivotal qualifier – without surging apartment construction, the market's outlook would be considerably different.
Multifamily New Construction in 2015
New construction in the multifamily sector has been one of the more notable success stories in the post-boom housing market, and the Census Bureau's September numbers further support that narrative:
While single-family construction was up just 0.3 percent from August to September, multifamily construction was up 19.2 percent, and the year-over-year numbers followed a similar trend – an increase of 12 percent for single family and 28.6 percent for multifamily.
Multifamily completions were up 33.6 percent from last year, meaning that a considerable number of multifamily units are poised to enter the market in late 2015.
Multifamily construction now comprises 37.6 percent of all construction activity, which is its highest share since 1973, when it comprised as much as 43 percent of the market; for comparison's sake, multifamily's market share was just 14.2 percent in Sept. 2005.
An overwhelming share of multifamily development is devoted to rental properties. Through 2015's second quarter, 92 percent of multifamily construction was for rentals, up from 60 percent in 2005's second quarter.
A New Construction Slowdown?
The one negative note in the Census Bureau's report was building permits, and like the rest of the market, these too hinged on multifamily construction.
Though single-family permits were up 6.7 percent year-over-year in September, multifamily permits were down 16.14 percent, which dragged down the overall permit numbers by 5.0 percent; in total, permits finished September at a seasonally adjusted annual rate of 1.103 million.
Given the long timelines for multifamily construction – it takes on average nine months to a year to complete projects – its numbers are infamously erratic, so September's double-digit declines could very well give way to equally pronounced increases in October.