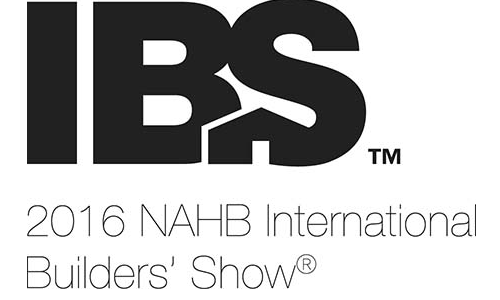 If you're a serious builder, chances are that right now (this very moment), you're either at the NAHB's International Builders' Show or want to be.
If you're among the unlucky few who weren't able to make the trip to Las Vegas, here are a few of the highlights from the show that you can expect to see trending in new homes this year:
Appliances
Atmospheric water generators (booth S3710) – From Aquarius Brands and its wholly-owned subsidiary Atmospheric Water Solutions, Inc. comes a new system to produce purified water…from the air (or rather humidity). By extracting humidity from the air, the water generator serves two functions: to purify water while cleaning and dehumidifying the air. It's sort of a win-win as far as clean air and water goes.
Greenstar gas condensing boiler (booth C4543) – A water heater developed by Bosch Thermotechnology, the company's Greenstar FS models (available in floor-standing and wall-mounted models) is designed for the replacement market, according to the NAHB.
Building Accessories
The d-Rain Joint (booth C1720) – Designed by Bio-Microbics, Inc., this new stormwater drain is meant to be simple, green and cost effective. As an exterior filter drain, it directs rainwater to a "gravel detention area" under the pavement, NAHB explained, which frees up surface area and reduces costs for a full drainage infrastructure. Bio-Microbics recommends the drain as a good option for "residential driveway, parking lot, public walkway space or any continuous hardscape surface."
HangerLok pipe clamps (booth C7346) – Spruce/RadonAway is a company known for its radon fans (the world's No. 1 manufacturer), but the recent addition to its product line (HangerLok pipe hangers) are likely to make the company stand out even more. Coming in 3-inch and 4-inch models, the automatic-locking, nylon pipe hangers are heralded as durable, stable and corrosion resistant. By providing a more secure hold, the HangerLok clamps are meant to reduce pipe movement and vibration…and they look good.
Construction Materials
Moistop Sealant and Liquid Flashing (booth C7647) – Fortifiber Corporation's new moisture protection system is something of a game changer in its respective field, as Moistop is the first product to work as both a sealant and a liquid applied flashing. It'll be a welcome convenience for construction crews.
Steel/aluminum foundation (booth P1.12) – An unstable or damaged foundation can be an exceedingly costly fix, but Triodetic Multipoint Foundations' new product introduces a rigid platform of steel or aluminum that rests on top of the soil and maintains an even level regardless of soil heaving or settling. The company claims its foundation will not only protect a building's integrity, but will rarely require maintenance.
Lighting
Halo SLD Surface LED Downlights (booth C5016) – The new light product from Eaton serves as a subtle, surface mounted luminaire – same as most others – but promises considerable energy savings of up to 80 percent.
Sengled Pulse (booth S3102) – A fusion of sound and light, Sengled's "smart home" system includes up to eight app-controlled LEDs with integrated JBL speakers. The company claims the product is comparatively "inexpensive."
Computing and Electronics
Virtual Studio for Envisioneer (booth C2553) – We've seen virtual reality becoming a more integrated part of real estate, but Cadsoft Corporation is the first company to release homebuilding software that is fully integrated with the Oculus Rift virtual reality technology. The program will allow homebuilders and designers to test potential finishes and styles in a totally unique and telling way, while giving interested buyers a new experience in the home purchase process.
FreshBrix (booth S2205) – A new home intelligence platform, FreshBrix offers builders an opportunity to improve their ability to communicate and engage with customers while driving satisfaction and reducing warranty service costs. Using the platform, builders can keep potential homebuyers updated throughout the building process through both their computers and smartphones.
Tools and Equipment
Bosch Bluetooth GLM 50 C Laser Measure (booth C4543) – Bosch Power Tools' newest laser measure depends on accuracy and convenience. The intuitive display makes use easy, while its Bluetooth capabilities allow the user to transfer measurements to a smartphone or tablet within a 165-foot radius.