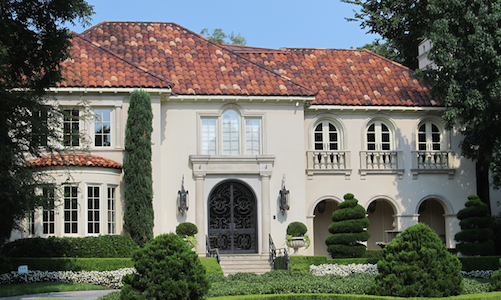 There are more than 49 million homeowners in the U.S. with a mortgage, and approximately half (46 percent) expect their equity to increase in 2016, according to research from loanDepot. That's another way of saying seller confidence is on the rise.
Among the roughly 22.5 million mortgage holders anticipating a bump in equity this year, many are divided on how significant the increase will actually be.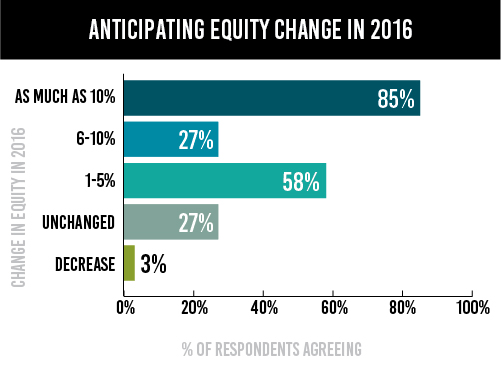 Eighty-five percent believe the rise will be as much as 10 percent – which goes well against more common industry-wide price forecasts that project gains in the 2.3 to 4.7 percent range; twenty-seven percent expect the equity to rise between 6 and 10 percent; and nearly two-thirds (58 percent) are forecasting a bump between 1 and 5 percent. Of those homeowners with a mortgage expecting no positive movement, 27 percent anticipate stagnant equity while only 3 percent are preparing for a fall.
The results from loanDepot reveal a two narratives on equity. The first is that home price appreciation is strong and equity is rising as a result. The second is that homeowners don't entirely understand equity.
"Homeowners who bought during the housing boom are regaining equity many thought was lost forever," said Bryan Sullivan, CFO of loanDepot. "Yet too many are not aware of the equity they have gained or they are unclear about how to determine changes in their equity."
Seller Confidence: An Agent's Duty?
2015 was a relatively good year for real estate (2014 was great), and it's been well documented, which is why it isn't entirely surprising that 57 percent of mortgage holders believe their home's value has appreciated since 2013. However, loanDepot's research revealed that while homeowners understand their homes' value is rising, there is a serious deficiency in understanding how much equity their home has actually helped them accrue.
Eighty percent of homeowners underestimate the amount of value their home has gained throughout the recovery, the report read. And of those who expect some increase to their home's equity, more than a quarter believe it rose between one and five percent since 2013. According to Case Shiller's 20-city index, the real appreciation was nearly double that from Nov. 2013 to Nov. 2015.
The equity ignorance – a term Chicago Agent is coining – has serious implications for the current real estate market, as inventory shortages continue to help drive prices to levels that, in some areas, are being labeled "overvalued" – which may be a stumbling block as the market seeks a sustainable groove to ride in for the long term. Seller confidence (or the confidence to list a home) will play a major role in alleviating that shortage and bringing the market to an even keel, while understanding true home value will play a similarly major role in ensuring sellers stay confident. Agents will be key in helping sellers achieve that understanding.