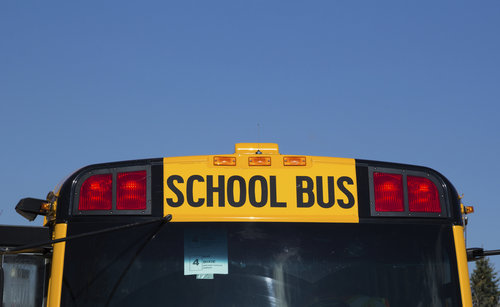 Schools are an integral part of the search process for many a homebuyer, and new research from the National Association of Realtors has reinforced just how non-negotiable the issue is.
According to NAR's 2016 Home Buyer and Seller Generational Trends Report, the distance from schools and the quality of schools are the two characteristics that homebuyers are least likely to compromise on. Only 2 percent of buyers will compromise on a school's distance from their prospective home, and only 4 percent will compromise on the school's quality; across all generations, a school's distance was the least-compromised facet.
Other important characteristics included: the quality of the neighborhood (6 percent); the distance from family and friends (6 percent); and the distance from work (13 percent).
Our chart below breaks down buyer compromises in more detail; click the tabs to adjust between all buyers and the generational breakdown.
| Characteristic | Share of Buyers Who will Compromise |
| --- | --- |
| Distance from Schools | 2% |
| Quality of Schools | 4% |
| Quality of Neighborhood | 6% |
| Distance from Family/Friends | 6% |
| Distance from Work | 13% |
| Style of Home | 13% |
| Lot Size | 14% |
| Size of Home | 17% |
| Condition of Home | 19% |
| Price of Home | 20% |
| Characteristic | Millennials | Gen Xers | Young Boomers | Old Boomers | Silent Generation |
| --- | --- | --- | --- | --- | --- |
| Distance from Schools | 1% | 3% | 1% | 1% | 1% |
| Quality of Schools | 7% | 4% | 2% | 1% | 1% |
| Quality of Neighborhood | 7% | 7% | 6% | 3% | 5% |
| Distance from Family/Friends | 8% | 6% | 5% | 6% | 5% |
| Distance from Work | 18% | 17% | 11% | 4% | 1% |
| Style of Home | 17% | 14% | 10% | 10% | 8% |
| Lot Size | 18% | 16% | 12% | 7% | 8% |
| Size of Home | 21% | 18% | 15% | 11% | 17% |
| Condition of Home | 19% | 20% | 16% | 21% | 14% |
| Price of Home | 22% | 22% | 18% | 16% | 15% |