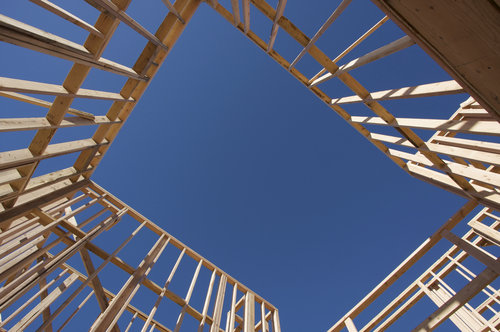 Single-family homebuilding is showing encouraging strength in 2016, according to new numbers from the U.S. Census Bureau.
Through April, single-family authorizations were at a rate of 736,000, which is 3.3 percent above the revised March rate of 725,000. Monthly new construction numbers, though, are notoriously erratic, and longer-term trends for single-family construction are even stronger. According to analysis from Ralph McLaughlin, Trulia's chief economist, single-family starts are up 13.1 percent in the last 12 months, compared to the same time period in April 2015.
Overall housing starts were also positive, rising 6.6 percent from March to April; still, the current annual rate of 1.172 million is down 1.7 percent from last year.
New Construction in 2016
Other notable findings in the Census Bureau's report included:
Building permits were up 3.6 percent monthly and down 5.3 percent yearly to an annual rate of 1.116 million; permits for single-family homes were up 1.5 percent.
Housing completions declined 11.0 percent monthly and 7.4 percent yearly, falling to an annual rate of 933,000.
Single-family completions, meanwhile, fell 3.6 percent, suggesting that new construction will not alleviate the current inventory problems in housing.