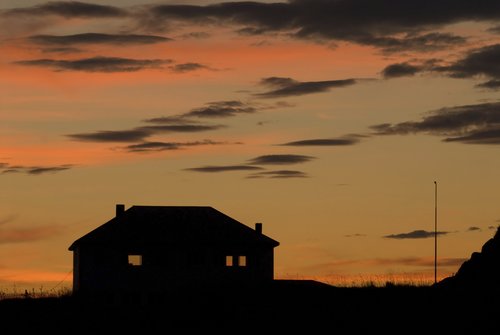 Americans are deeply pessimistic about economic mobility. By an overwhelming margin, they believe it is harder today to secure a middle-class lifestyle than it was for past generations. And a large majority continue to see the housing market in a state of crisis.
Such were the stark findings of the 2016 How Housing Matters Survey, an exhaustive inquiry into consumer sentiment on housing that the MacArthur Foundation conducts every year. Whether it be the economy, inequality, or the particulars of real estate, the survey has boldly contrasted with the more positive housing news of recent years, and has spotlighted the various insecurities that all agents should keep in mind when communicating with prospective homebuyers.
Below, we have singled out the most important details in the survey:
1. Economic Pessimism – Only 12 percent of respondents in the Foundation's survey think that it is common for people in lower economic classes to rise into the middle class, while a whopping 78 percent think it more common for middle-class individuals to fall into a lower class. Interestingly, the share of Americans who see themselves losing ground is evenly split across age, racial, income, and political lines – so while 76 percent of Millennials feel that way, so do 75 percent of African Americans, 81 percent of those making between $40,000 and $75,000, and 79 percent of Republicans.
2. Economic Immobility – Not only do huge swaths of the population feel they are losing ground economically, but also, they worry that it is more difficult to secure a comfortable, middle-class lifestyle. Only 8 percent think it is easier for current generations to attain that life than for past generations, while 76 percent (slightly up from 75 percent a year ago) think it harder.
3. The Crisis Persists – In perhaps the survey's most remarkable finding, only 29 percent of consumers believe the housing crisis to be over, a decline from 35 percent a year ago. A likely result of the foreclosure crisis and the underwater homeowners that remain in its wake, 44 percent think we are still in the middle of the crisis, while 19 percent fear the worst is yet to come.
Among the consumers who think the crisis is over, the Foundation's numbers revealed deep divides in how people view housing. For instance, while 36 percent of homeowners think the crisis is over, only 16 percent of renters share that view. There were similar divides between lower and higher income individuals (16 percent versus 42 percent); white and black (33 percent versus 17 percent); and city and suburbs (21 percent versus 37 percent).
4. The Severity of Affordability – Recent studies from the Joint Center on Housing Studies at Harvard University have argued that the U.S. housing market is experiencing an affordability crisis, and the Foundation's survey shows that many, many households outside of Cambridge are in complete agreement. A remarkable 81 percent of respondents stated that housing affordability is at least a "fairly serious" problem, with 37 percent saying its a "very serious" problem; furthermore, only 13 percent think affordability is not a problem, down from 15 percent a year ago.
One other striking aspect of the survey's findings on affordability – as our chart below demonstrates, a majority of consumers in every demographic see affordability as a very/fairly serious problem:
| Demographic | Share who think affordability is a very/fairly serious problem |
| --- | --- |
| Homeowners | 57% |
| Renters | 65% |
| Millennials | 62% |
| Gen Xers | 58% |
| Baby Boomers | 60% |
| Silent Generation | 58% |
| Lower Income | 63% |
| Middle Income | 62% |
| Upper Income | 58% |
| White | 57% |
| Black | 60% |
| Hispanic | 66% |
| City | 65% |
| Suburb | 56% |
5. Relative Affordability – The MacArthur Foundation also found that from the vantage point of most Americans, housing affordability is worsening. More than two-thirds (68 percent) of respondents think it harder today to find stable, affordable housing than for previous generations, and the sentiment runs through the whole population: homeowners (68 percent); renters (76 percent); lower income (76 percent); middle income (66 percent); white (67 percent); Black (68 percent); Hispanic (71 percent); city (74 percent); and suburbs (66 percent).
6. Tradeoffs and Sacrifices – With housing affordability a persistent problem and wage growth nonexistent, many homeowners in the past have reported making tradeoffs or sacrifices to cover housing costs, and the survey found that a full majority of Americans (53 percent) now fall into that category. Of those respondents, 24 percent took on a second job; 19 percent stopped saving for retirement; 17 percent took on credit card debt; 13 percent cut back on healthy food; and 11 percent cut back on healthcare.
Also, similar to views on the housing downturn, there were stark differences when it came to who has made housing-inspired sacrifices. While 45 percent of homeowners made sacrifices, 71 percent of renters did so; while 66 percent of lower-income residents had to cut back, only 42 percent of higher-income individuals needed to; and finally, the 47 percent of whites making cuts was lower than the 63 percent of African Americans and 72 percent of Hispanics.
7. A Solid Investment – We'll end on a positive note: in the end, none of the aforementioned economic insecurities and instabilities have been enough to thwart Americans' desire to own a home. Sixty percent of respondents see homeownership as an excellent long-term investment (up from 50 percent two years ago), and among non-homeowners, 69 percent still aspire to own a home.