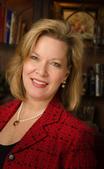 What was your first job in the realty industry? I got my license back in the late '80s when working in the savings and loan industry. I was helping manage a foreclosure portfolio of 400-plus properties.
What do you do to relax when you're stressed? Play Candy Crush!
Where did you grow up? In Houston, off of Beechnut. Then I moved to Seabrook until I was 14.  I spent 10 years up north in Greensburg, PA. When my father retired, the family moved back to Seabrook, and as a young adult just out of college, I lived in the Galleria area. My father is BOI, born on the island (Galveston).
Growing up, what did you want to be? I never really knew. I have my college degree to be a teacher, but I never taught. I got a job in a bank as a teller and never turned back.
If you could have lunch with a well-known figure (living or not), who would it be and why? Barbara Streisand, though I'm not really sure why. She has always amazed me.
Where is your favorite place to hang out? The ocean
What do you love most about the industry? Being with people and enjoying every minute of making sure they have exceptional service.
How do you distinguish yourself from the crowd of agents? I really haven't yet. My referral business has provided me with a good living, but now that I'm an empty nester I'm ready to become involved again in the community.
What is the most difficult aspect of your job? Selling a home when it's overpriced and trying to get your seller's to realize it. Everyone is always an expert?!
Where do you go to network and meet new clients? I don't, but I need to.
What has been your greatest accomplishment? Being a good, moral person. I've not always been perfect, but believe I strive to always do the right thing with every aspect of my life.
What was the last good movie you saw or book you read? Movies? Book? What's that?
What is your favorite restaurant? For Mexican food: El Jarrito
Architecturally speaking, what is your favorite building in Houston? Transco Tower, though I'm not even sure it's called that anymore. When working in the Galleria area, it was a main focal point and I spent lunches outside when the weather permitted, just relaxing.
What kind of car do you drive? An Audi convertible. My mid-life crisis car. I won it through the Sunshine Kids raffle.
Smartphone or paper? Paper
What is your favorite city after Houston? New York City
In 10 words or less, what is your advice for someone new to the industry? Don't give up. Join a team and always do what is right for the consumer. ALWAYS!
What's your favorite real estate iPhone/Android app? I don't use one. Well, maybe HAR.
Who are your favorite people to follow on Twitter? I really don't useTwitter.