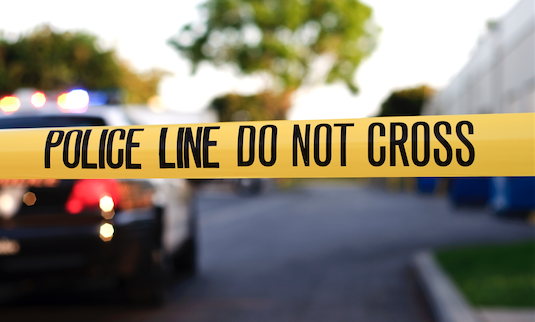 Seven Texas cities rank among the 100 safest in the country, while five rank among the most dangerous, according to Neighborhood Scout and the latest FBI crime data. That's information buyers are going to want to know.
Greater Houston made showings on both lists. The Houston suburb of Friendswood, with violent and property crime rates well below the state and national averages, came in at No. 60 on Neighborhood Scout's safest list. And as for most dangerous, the city of Houston itself came in at No. 81, thanks to violent and property crime rates that are roughly double the national averages.
For most American homebuyers, safety is a chief consideration when choosing where to purchase – at least for those with the luxury of choice. A recent realtor.com survey found that across all age demographics, the No. 3 most desired feature in a new home was that it be located in a safe neighborhood. Because of the priority buyer place on safety, designations confirming low crime rates can be serious selling points. But only if they know them.
See our tables below for more detailed information on Texas' safest and most dangerous housing markets.
Safest Cities in Texas
| City | State Rank | National Rank | Violent Crime Rate | Prop. Crime Rate | Crimes Per Square Mile |
| --- | --- | --- | --- | --- | --- |
| Colleyville | 1 | 11 | 0.55 | 5.18 | 11 |
| Little Elm | 2 | 22 | 0.99 | 5.95 | 14 |
| Flower Mound | 3 | 29 | 0.48 | 7.1 | 12 |
| Keller | 4 | 34 | 0.52 | 7.23 | 19 |
| Wylie | 5 | 42 | 0.92 | 7.64 | 11 |
| Friendswood | 6 | 60 | 0.72 | 9.18 | 18 |
| Cibolo | 7 | 85 | 0.9 | 10.02 | 44 |
| Texas | — | — | 4.12 | 28.31 | 30 |
| Nation | — | — | 3.8 | 24.9 | 32 |
Most Dangerous Cities in Texas
| City | State Rank | National Rank | Violent Crime Rate | Prop. Crime Rate | Crimes Per Square Mile |
| --- | --- | --- | --- | --- | --- |
| Odessa | 1 | 66 | 10.54 | 39.04 | 140 |
| Balch Springs | 2 | 75 | 9.92 | 43.51 | 150 |
| Houston | 3 | 81 | 9.69 | 44.48 | 198 |
| Lubbock | 4 | 85 | 9.63 | 51.32 | 123 |
| Beaumont | 5 | 92 | 9.28 | 41.6 | 70 |
| Texas | — | — | 4.12 | 28.31 | 30 |
| Nation | — | — | 3.8 | 24.9 | 32 |