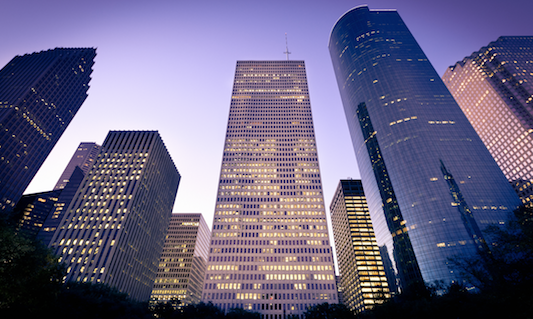 New graduates starting out in the working world can get started with their best foot forward by choosing a job in a city with an affordable cost of living. Trulia and Indeed teamed up to find the cities that provided the best options for new grads, but few cities can provide it all.
The survey looked at rental costs, but also the availability of jobs likely to attract graduates in major cities across the country. Some cities provide a significant number of graduate-friendly jobs, others provided high income jobs for recent college graduates and others provided affordable housing.
To figure out the best option for new graduates, MONEY took data and eliminated cities where less than 10 percent of the housing market was affordable for new grads and then looked at the top job markets. It then ranked those cities by median monthly income.
Houston-The Woodlands-Sugarland MSA topped the list with a median monthly income of $3,188. More than 18 percent of its listings are affordable to recent college grads and more than 16 percent of its job postings were grad friendly.
Dallas-Fort Worth-Arlington came in at number two, followed by Hartford and Baltimore.
| | | | |
| --- | --- | --- | --- |
| MSA | Median Monthly Income | Percentage of Listings Affordable to Recent College Grads | Percentage of Grad-Friendly Job Postings |
| Houston-The Woodlands- Sugar Land, TX | $3,188 | 18.4% | 16.7% |
| Dallas-Fort Worth-Arlington, TX | $2,925 | 11.1% | 16.5% |
| Hartford-West Hartford-East Hartford, CT | $2,890 | 13.3% | 19.4% |
| Baltimore-Columbia-Towson, MD | $2,882 | 13.4% | 19.9% |
| Kansas City, MO-KS | $2,753 | 35.2% | 14.6% |
| Jacksonville, FL | $2,724 | 17.4% | 14.2% |
| Chicago-Naperville-Elgin, IL-IN-WI | $2,713 | 10.2% | 19.5% |
| Des Moines-West Des Moines, IA | $2,713 | 23.7% | 14.4% |
| Philadelphia-Camden-Wilmington, PA-NJ-DE-MD | $2,635 | 13.5% | 18.1% |
| Charlotte-Concord-Gastonia, NC-SC | $2,635 | 15.2% | 16.5% |