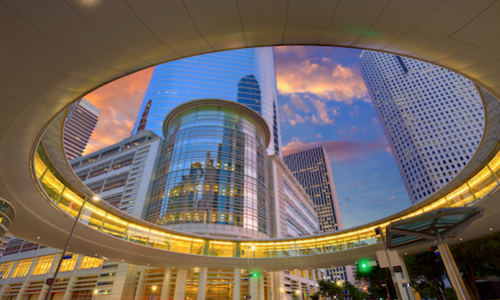 The Inner Loop boasts some of the most expensive homes in Houston, but that investment can pay off if located in one of the neighborhoods with the highest home appreciation percentage.
Houston Properties reviewed more than 200,000 home sales since 2000 listed in the Houston Association of Realtors' MLS and looked at the 10-year and 5-year real estate appreciate rates of Inner Loop neighborhoods. They found that the neighborhoods that showed the highest appreciation are either near or have easy access to key parts of the city, such as Downtown Houston, the Medical Center, The Galleria and Energy Corridor.
Timbergrove/Lazybrook saw the highest percentage of real estate appreciation in the past 10 years at 69 percent. According to the website, the median sales price in the area was $429,000 and features mostly mid-century, one-story ranch style brick homes.
On a five-year basis, Midtown topped the list with a 44 percent 5-year real estate appreciation. With a median sales price of $404,000, Midtown is considered one of Houston's most accessible neighborhoods since it is near major freeways, major roads as well as the METRORail Red Line.
The median price for a single-family home in Houston is currently $228,000, but most Inner Loop neighborhoods boast a significantly higher median price. According to Houston Properties, the salary requirements to live comfortably inside The Loop is more than $75,000.
| | | | |
| --- | --- | --- | --- |
| Neighborhood | Median Home Price | 5-year Appreciation | 10-year Appreciation |
| Timbergrove / Lazybrook | $429,000 | 40% | 69% |
| Midtown | $404,000 | 44% | 26% |
| Cottage Grove | $393,500 | 35% | 31% |
| Museum District | $850,000 | 27% | 35% |
| Houston Heights | $465,000 | 25% | 32% |
| Braes Heights / Braeswood Place | $824,500 | 28% | 37% |
| EaDo / East Downtown | $297,000 | 34% | 33% |
| Upper Kirby | $846,500 | 8% | 28% |
| Medical Center | $326,450 | 41% | 22% |
| Rice Military | $450,000 | 20% | 25% |
| West University | $1,131,750 | 30% | 36% |