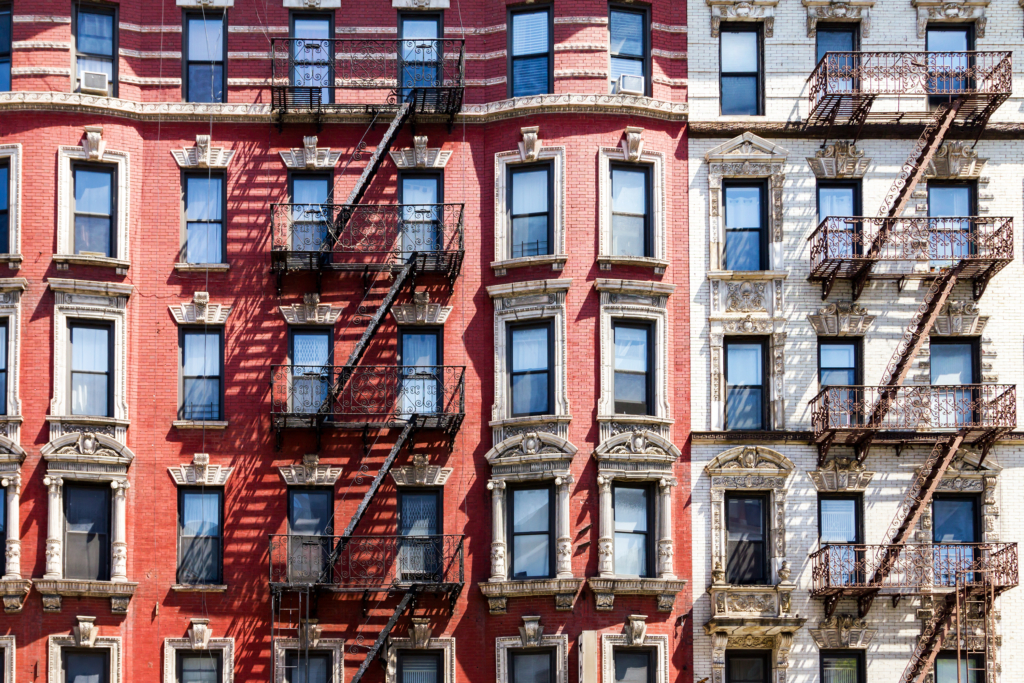 Apartment demand is already tight in many cities across the country, and without an increase of inventory, it may become more difficult to find affordable market-based housing options.
A new study from the Hoyt Advisory Services and commissioned by the National Multifamily Housing Council found that a cumulative 4.6 million new multifamily housing units need to be constructed by 2030 in order to keep up with demand, or an average of 328,000 units per year. However, only an average of 244,000 units have been delivered from 2012 to 2016.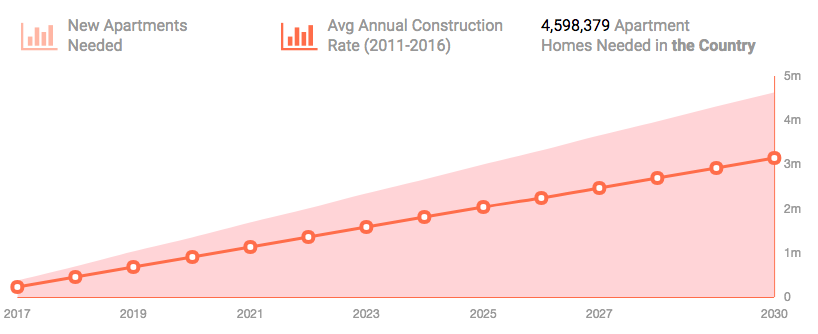 Source: weareapartments.org
"Demographic shifts, student debts and tighter underwriting continue to suggest substantial rental demand in the future," the report says. Not only is new construction going to be in high demand, but the study found that more than half of current apartment complexes were built before 1980, meaning many units will need repairs.
Plus, new apartment construction needs to happen at every price point, not just at the top-tier and luxury market level. According to the study, "anything short of this will simply drive up rents faster, far exceeding expected household income growth and requiring more doubling up and house sharing."
How this affects Houston residents
Overall, Houston is on track to add 214,000 new apartment households by 2030. The report estimates that Houston will see a significant jump in population from 2016 to 2030.
With a 28 percent growth rate over the next 14 years, a variety of housing options will be required in order to reduce strain on housing supply. The study also estimates a 3.97 percent growth in Atlanta renters due to an aging population, immigration and fewer home purchases.