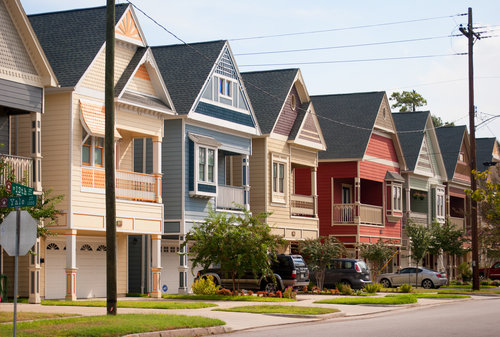 Trulia released a list of America's best value neighborhoods Friday that detailed the 100 biggest metros' values. Trulia's list considered first-time buyers and where in the country they could get the best value for their money.
Neighborhoods were not just ranked on price, but a combination of listing prices, entry-level affordability, school information, crime statistics, commute times and other amenities like restaurants. What resulted was a list of neighborhoods with the best livabilities among America's most expensive metros.
Suburb Not City Living
The rankings come during a shift among millennials who choose to live in the suburbs versus cities. According to Zillow, 50 percent of millennials live in the suburbs while 20 percent live in rural areas. The percentage of millennials living in the suburbs speaks to a pattern of migration away from cities and into the suburbs because of more affordable options.
For Houston, the best neighborhood was Willow Meadows-Willowbend which scored an affordability score of four, restaurant rank of four, commute rank of 10, school rank of eight and crime rank of eight. Trulia's list also included the median home values within neighborhoods, Willow Meadows-Willowbend's was $270,665.
Instead of there being a dead last neighborhood, the list features three neighborhoods vying for the tenth spot: Parks at Walnut Bend, West Oaks Village and Sunrise Lakes. All the neighborhoods' individual rankings (affordability, restaurants, commute, etc.) equaled the same amount placing them all at the same value level.
Houston's top neighborhoods were relatively safe, the ultimate crime ranking equaled 75. Whereas Trulia's data found the commute and school ranks among all neighborhoods in the forties out of 100. Despite those low scores, the median home values for properties within these neighborhoods is low relative to other cities. No median value is higher than $280,000.
| | | |
| --- | --- | --- |
| Rank | Neighborhood | Median Home Value |
| 1 | Willow Meadows-Willowbend | $270,665 |
| 2 | Village Grove | $209,847 |
| 3 | Teal Run | $165,389 |
| 4 | Autumn Lake | $226,216 |
| 4 | Banbury Cross | $184,984 |
| 6 | Sleepy Hollow | $221,375 |
| 6 | Walden on Lake Houston | $239,262 |
| 8 | Shady Crest | $218,326 |
| 10 | Parks at Walnut Bend | $198,383 |
| 10 | West Oaks Village | $199,574 |
| 10 | Sunrise Lakes | $234,786 |