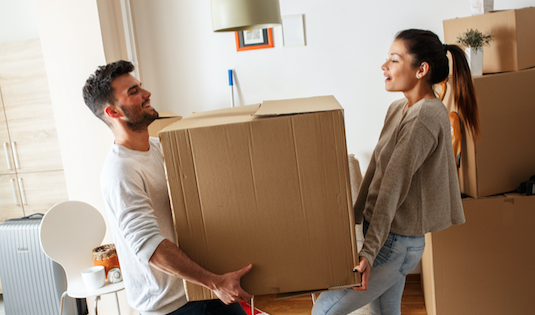 Despite settling in Houston, a recent Apartment List report suggests that many of the city's renters aren't so settled after all. The survey – which consists of nearly 24 thousand metropolitan renters nationwide – reveals that 56 percent of residents currently renting properties in the Southern city plan on moving to a different metropolitan area in the coming years. Comparatively, the amount of renters hoping to leave their current metro at the national level sits at around 64 percent.
At 35 percent, the most common explanation given for wanting to leave Houston is a lack of diverse job opportunities. Some renters who are looking to change careers or advance further in their field hope to flee to other booming coastal economies like New York. Moreover, about 17 percent of people questioned agree that the continually increasing cost of living in Houston is another a major factor in the decision to relocate. Among the other reasons provided are both the general safety concerns about the city (13 percent) and the particularly long morning commute (11 percent).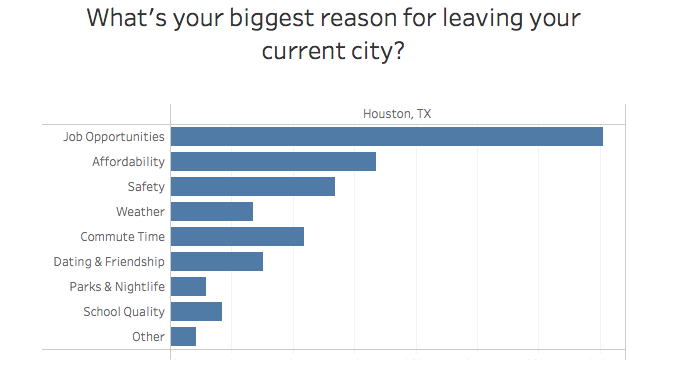 Source: Apartment List
Where are all of these renters going? Well, it is likely that a few of them are staying close by. The most popular in-state relocation option for those from Houston is in Dallas, Texas. However, a good number seem have their eyes set a bit further on the horizon – as the most popular out-of-state metro chosen by renters from the same area is Denver, Colorado.
Although the thought of renters fleeing the coop may seem daunting to those in the business of real estate, committed Houstonians need not despair. In addition to the findings listed above, Apartment List also discovered that Houston ranks as number three among the top five cities in which relocated renters are most satisfied with their move. Draws to the metro include quality choices for schooling and excellent access to community parks, activities, and nightlife.