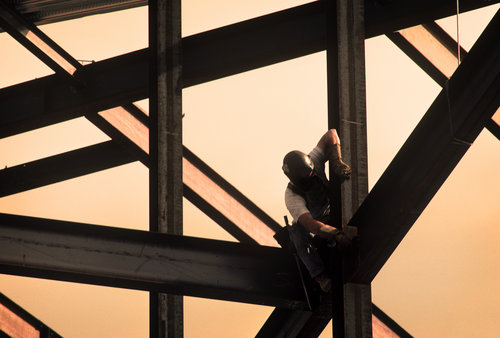 It's no secret that the amount of skilled laborers in the United States continues to decline. In fact, a recent report by the Associated General Contractors of America found that up to 70 percent of contractors say they have difficulty in finding enough workers to meet construction demand, and at least 67 percent agree that hiring will only become more difficult throughout 2017.
For contractors in east Texas, however, the lack of qualified employees is raising more dire alarms. In the aftermath of Hurricane Harvey, Houston will undertake a massive rebuilding effort that is likely to take much longer than anticipated without the necessary number of workers.
A new survey from Construction Dive suggests that area homebuilders were experiencing backlogs of more than a month of work even before the storm made landfall. Although construction companies can acquire individual rebuilding contracts directly from FEMA, there is little to no infrastructure in place that would guarantee these projects are completed in a timely manner.
As the country braces for Hurricane Irma, contractors in south Florida are similarly worried. Should the storm hit a large metropolitan area like Miami, the city would be vastly underprepared for the amount of construction — and construction workers — needed to rebuild.
What's more, contractors face the added pressure of a projected $1 trillion public asset program from the Trump administration as well as any implications that may arise from the president's recent decision on DACA and immigration reform.
Of course, efforts have been made to combat the effects of the skilled-labor shortage. Most notably, nearly half of the apprenticeships created by the Department of Justice in 2016 were based in construction. However, as both natural disasters and bureaucratic changes increase the strain on contractors, it is unclear whether the initiatives taken can keep up with rising demand.