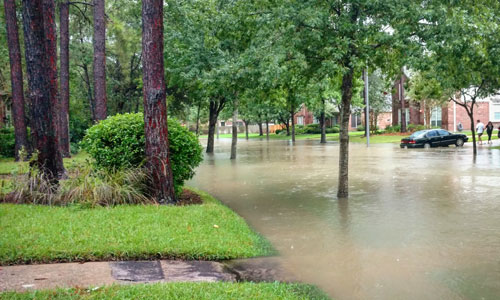 As Hurricane Irma's strength wains to a post-tropical cyclone while it continued its path into Georgia on Tuesday, Florida residents are starting their recovery process — a process that Houston itself started recently after Hurricane Harvey ravaged the city.
The destruction left in the wake of both cities is as-yet immeasurable, but Texas Department of Public Safety officials said that statewide, Harvey caused billions in damage, heavily damaging 40,000 homes and completely destroying 7,000, The Washington Post reported. The storm's death toll has reached 42 in Texas. In Florida, millions are still without power, and Hurricane Irma's U.S. death toll has been upped to 12. Moody's Analytics estimated that there's $64 billion to $94 billion in damage, NPR reported.
An eye on the future
As both cities attempt to put the storms behind them, many are thinking about how to prevent — or at least lessen — damage from future hurricanes and flooding events.
Natural disasters like earthquakes and hurricanes tend to shake people's literal and figurative foundations and lead them to think of how to avoid such destruction in the future. These concerns not only touch on the nation's infrastructure, but commercial and residential real estate, as well.
The 2017 CoreLogic Storm Surge Report shows that Texas has much to improve on in terms of buildings that can withstand such adverse weather. The state has the third most at-risk homes in the country, InsuranceJournal reported, with 39,000 at high risk, more than 114,500 at very high risk and about 249,000 at high risk.