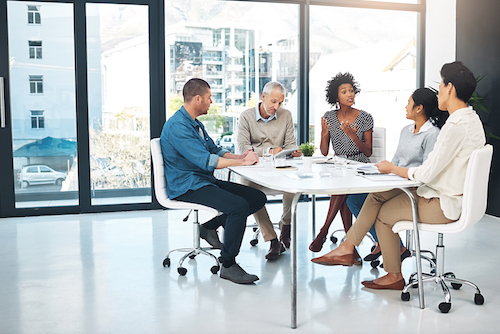 One of the many reasons why people love Houston is because it is a great place for residents to start their own small business. According to a new ranking from Yelp, Houston is one of the best cities in the country for economic opportunity — or the chance that a current business will remain open and a new business will proper.
The crowd-sourced review website released its first-ever Yelp Local Economic Outlook, which tracks the areas of the country where small businesses have the best chance of success. To create the rankings, Yelp looked at reviews and companies' page views on its site during the third quarter of 2017 and created an "opportunity score" based on a number of factors, including business-closure rates, businesses' ages and engagement on Yelp.
"While local businesses are incredibly important to the overall health of our economy, the landscape and factors impacting success are constantly in flux, making it difficult to pinpoint areas of success or concern," said Carl Bialik, Yelp's data editor. "Yelp data can give us a look inside which geographic areas and types of businesses offer the best chance of success for local business with more detail, more context, and much faster than government data sources are capable of today."
Houston came in at No. 10, just behind Salt Lake City and Dallas. However, it is one of the top cities for new-business growth. Additionally, the majority of business openings in Houston were in the event-planning industry, a business segment that Yelp said had the highest growth of any type across the country.
Yelp cited an academic study by Harvard professors that says Yelp data can predict business growth, as measured by the Census Bureau, before official statistics are released, with predictive power increasing with population density, income and education level.
"In today's world, news cycles happen in minutes and economic change happens daily, so lags in federal data reporting can make insights out of date before they're even available. Technology platforms like Yelp can close that gap for businesses and policymakers with more real-time data to inform decisions," said Jeremy Stoppelman, Yelp CEO and co-founder. "Our millions of users provide an unprecedented view into local communities across the country and their contributions have built the best source of high-quality local business data available."
The top 10 cities are:
Charlotte, NC
Jacksonville, FL
Omaha, NE
Orlando, FL
Charleston, SC
Las Vegas, NV
Tampa, FL
Dallas, TX
Salt Lake City, UT
Houston, TX