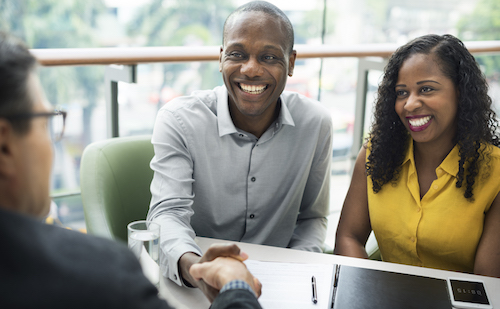 Across the country, both home prices and demand for homes grew in 2017, driven by low inventory. As supply and affordability can be a hurdle for some homebuyers, many are still optimistic about their ability to receive financing even as down payments around the country are decreasing.
According to the National Association of Realtors' 2017 Profile of Home Buyers and Sellers, the typical down payment for first-time homebuyers fell from 6 percent in 2016 to 5 percent in 2017, which matches the lowest amount since 2013. However, the median down payment offered by all homebuyers was 10 percent.
Where are homebuyers getting the money for their down payments? Nearly 60 percent are digging into their personal savings while 38 percent used money from sales of their previous residence to help provide a larger down payment, and 16 percent of respondents received some help from family or friends.
When it comes to getting a mortgage, 88 percent of recent buyers financed their home purchase. Of all buyers, only 34 percent thought the mortgage application and approval process was difficult, which is down from 37 percent last year.
Of those who got a mortgage, 58 percent opted for a conventional mortgage and 34 percent of first-time homebuyers took out a low-down down payment, FHA-backed mortgage. This is up from 33 percent last year, which is an indication that more first-time homebuyers want to get into the market.
However, the main challenge for many first-time buyers is student debt, with 41 percent saying they had debt in 2017. The average debt balance grew from $26,000 in 2016 to $29,000 in 2017, and more than half owe at least $25,000. Nearly half of respondents who said saving for a down payment was difficult cited student loans as being the reason behind their inability to save.
"NAR survey findings on student debt released earlier this fall revealed that an overwhelming majority of millennials with student debt believe it's delaying their ability to buy a home, and typically for seven years," said Lawrence Yun, NAR chief economist. "Even in markets with a plethora of job opportunities and higher pay, steep rents and home prices make it extremely difficult to put savings aside for a down payment."