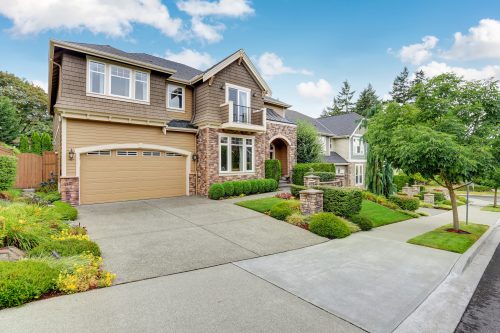 Home shoppers looking to buy in 2018 will have 10 percent fewer homes to choose from than a year ago, according to the December Zillow Real Estate Market Report. The for-sale inventory across the nation has been falling on an annual basis for the past three years, marking December as the 35th month of annual decreasing year-over-year inventory.
The report found that inventory fell year over year in 26 of the country's 35 largest metro areas and was down by more than 20 percent year over year in nine of those markets. With 10 percent fewer homes in the market to choose from than a year ago, and up to 40 percent fewer in housing markets where home values are appreciating the fastest. This means the often-heated competition among homebuyers and sometimes rapid increases in home values that tend to follow are unlikely to change this year either.
Limited and dwindling supply, coupled with strong demand from homebuyers motivated by a good economy, is the main reason why home values across the country are reaching new peaks. The national median U.S. home value rose 6.5 percent over the past year to $206, 300, the highest it has ever been, marking the 65th straight month of annual home value growth.
And costs aren't just rising for homebuyers. Median rent across the nation rose 2.6 percent since last December, the fastest pace of appreciation since June 2016, to a median payment of $1,439 per month.
According to the December report, Houston's year-over-year median home value increased 5.6 percent to $185,600. The rental market experienced a .5 percent year-over-year decrease in the median monthly rent to $1,544, which totaled a 2.3 percent increase in inventory for Houston in the last year.
"Tight inventory fueled by a tight labor market and low interest rates propelled home values to record heights in 2017, but the outlook is now much less certain," said Aaron Terrazas, Zillow senior economist.
Limited inventory could continue through 2018
This three-year widespread inventory crisis is unlikely to break in 2018, with just 16.7 percent of a panel of housing experts surveyed in a recent Zillow survey saying they expect a meaningful increase of homebuilding in 2018, a sign that limited inventory could continue to drive the housing market this year.
This will continue to play a significant role in driving up prices and creating particularly strong headwinds for first-time homebuyers. Just 6.3 percent of experts in the survey of more than a 100 economists said the inventory situation is the major real estate trend most likely to change this year.
To see the extent of which tax reform impacts builder behavior and their contributions in alleviating the ongoing inventory situation will be interesting. Whether they use any tax savings to expand production, build at lower price points and/or hire more workers will go a long way in determining how the housing market pans out this year and beyond.
"Tax reform will put more money in the pocket of the typical buyer, but will limit some housing-specific deductions," Terrazas said. "Overall, this should increase demand for the most affordable homes and ease competition somewhat in the priciest market segments."
The market is starving for relatively affordable new homes, and builders cannot and will not ignore this hungry market. Still, it won't be easy for builders hamstrung by difficult market conditions. Land, labor and lumber prices are only expected to keep rising, which will force builders looking to meet market demand to search for less-expensive development options farther away from urban job cores.
"On the supply side, the market is starving for new homes, but it won't be easy for builders struggling with high and rising land, labor and lumber costs," Terrazas continued. "Aging millennials and young families may be able to find more affordable new homes for sale this year, but they'll most likely be in further-flung suburbs with more grueling commutes to urban job centers."