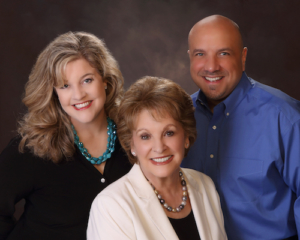 Two long-time northeast Houston Realtors, Joan Imperato and Kim Fazzion, are merging their groups together to form the Imperato Fazzino Real Estate Group, in an effort to better serve Kingwood's needs.
"Joan and I share similar work ethics and a mutual respect for each other's business practices," says Fazzino. "We both have strong roots here and care deeply about our community. The decision to join forces seemed a natural progression."
Both agents are veterans in their field, with such accomplishments like Imperato's ranking in the top 25 RE/MAX agents nationwide and Fazzino's ranking in the top 20 RE/MAX agents in Texas in just three years. In addition, both women have been pivotal in helping Kingwood residents in the rebuilding process after the devastation of Hurricane Harvey.
"Working together, blending our experiences and knowledge, we envision providing an even higher level of personalized and committed real estate services for years to come," says Imperato.