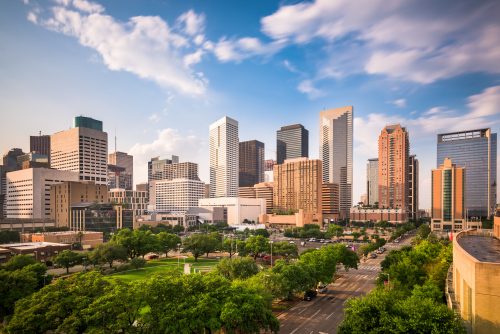 Houston City Council plan to change the city's floodplain ordinance has been postponed after several members insisted on a delay on the final vote to consider amendments and let more members of the public weigh in. The changes will include new or redeveloped structures to be built at least two feet higher than the 500-year floodplain, increasing the cost of construction. Mayor Sylvester Turner commented that he understood the need for debate but insisted the proposal has overwhelming public support.
In other Houston news:
The latest report by Dodge Data & Analytics indicates that construction activity in the Houston-Baytown-Sugar Land metropolitan area has significantly decreased in the month of February. Total spending on construction starts is down 25 percent last month compared to February last year, and the year-to-date change down 20 percent. However, residential construction is up 1 percent in February compared to last February and up 22 percent on a year-to-date basis.
Avesta Communities closed on the 426-unit Chateaux Dijon Apartments, on the largest commercial tracts in Houston's prestigious Galleria area, in an off-market transaction of $45 million. The apartments located at 5331 Beverly Hill St feature 10.8 acres that hold a community within walking distance of the 3M SF Galleria Mall. The project was 90 percent leased at sale time, roughly three percentage points higher than the submarket's current average.
Harris County commissioners approved a study to determine whether building large storm water tunnels would help reduce the risk of flooding during major rain storms. The tunnels would range from 30 to 40 feet in diameter and would have to be installed 100 to 200 feet in the ground, cutting through everything from clay to sand. The study is aimed to be determine whether the such project is doable with today's technology and how much it could cost.
McCord Developments broke ground on their first luxury apartment project called 255 Assay Street Luxury Apartments. The project will be on 4,000-acres featuring 251 units plus 17,000 square feet of ground-floor retail. The units will range from 600-square feet studios to three-bedroom, three-bathroom penthouses spanning 2,651 square feet. A few other amenities included are dog parks, 75-foot lap pool, garage parking, conference rooms, resident rooms with pool tables, fitness center and etc. The rental rates are set to release around March 2019 and move-ins are expect to begin in summer 2019.
S2 Capital acquired the 793-unit Brompton Court apartments at 7510 Brompton Road in Houston. The financing was secured by JLL's Capital Markets and Voya Investments Management LLC whom provided the loan. Built in 1973, located west of Kirby Drive and south of Holcombe Blvd, Brompton Court is a 717,000 square feet project that features three-stories and 17,491 units. S2 Capital plans to make significant upgrades to the properties units including new paint, appliances, flooring, cabinetry, windows and bedroom and bathroom fixtures.