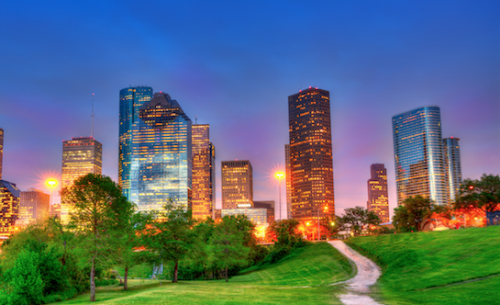 Despite recent reports of a population slowdown in Houston, Houston topped U-Haul's U.S. Destination City list for the ninth year in a row.
The list is drafted from U-Haul's migration trends report. The rankings are based on the amount of one-way arrivals of U-Haul trucks in a city throughout the previous calendar year.
According to U-Haul, "destination cities reflect the volume and regularity of do-it-yourself movers coming into a community. They do not account for departing one-way U-Haul trucks, and thus do not necessarily signify growth like U-Haul Growth Cities and Growth States rankings."
In 2017, Houston saw a five percent year-over-year increase in the the amount of one-way U-Haul truck arrivals. U-Haul has 33 company-owned stores and 144 independent dealerships around Houston.
Despite the aftermath of Hurricane Harvey last year, Houston is still a booming and diverse city, offering something for all its residents.
"We are an international city with a strong housing market. The cost of living remains relatively inexpensive. The average paycheck goes further in Houston. Many companies are relocating here and bringing jobs to our communities. With U-Haul helping move people to the next chapter of their lives, I'm not surprised Houston is the top destination city again," said U-Haul Company of West Houston President Matt Merrill.
Top Ten U.S. Destination Cities on the list this year are:
Houston

Chicago

Orlando

Brooklyn

San Antonio

Las Vegas

Austin

Philadelphia

Charlotte

Columbus