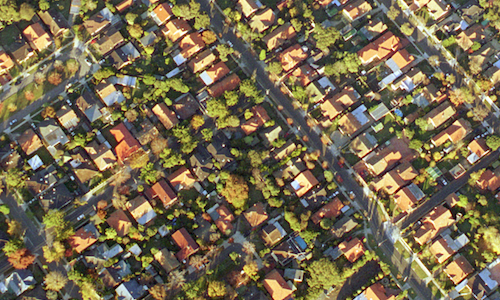 Just outside of Houston is the small town of Bellaire and its not-so-small price tag. 24/7 Wall St. broke down the wealthiest town in every state, and Bellaire topped the charts for Texas.
Bellaire has a median household income of $187,805. With a population of only 18,140, Bellaire more than triples the state's median household income of $54,727.
Wealthy suburban towns like Bellaire are found in every state. 24/7 Wall St. noted some similarities between the wealthiest towns in the country using the U.S. Census Bureau's American Community Survey. The wealthiest towns may share more with each other than they do with towns in their own state.
Location is a crucial. Proximity to large cities allows for easy commutes and high wages. Bellaire is a southwest suburb of Houston, one of the largest cities in the country. The residents are well educated with almost 79 percent of adults holding at least a bachelor's degree. A little over 46 percent of households in Bellaire earn $200,000 or more, meanwhile only 5.7 percent of Texas households earn that much.
24/7 Wall St.'s data displays the commonalities between rich places scattered across the country. Towns like Bellaire surpass the state averages when it comes to education, median income, household earnings and median home value. Predictably, real estate prices are high. The median home value in Bellaire is $770,500, over five times the state's median home value of $142,700.