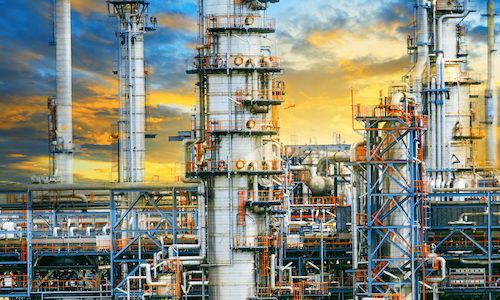 Despite the city enduring a major hurricane and a downtown in oil prices in the last year, Houston's housing market has been chugging along. Home prices, for example, in the city have jumped 3.8 percent in April 2018 compared to the same point last year.
But the oil industry's price bust might be just beginning to have an impact on Houston's residential real estate market.
A new study from CoreLogic shows that Houston saw a net outflow of potential homebuyers after 2016, when the oil industry began seeing a downturn. From January 2017 to April 2018, the nine-county Houston statistical area saw only 97 mortgage applications from out-of-state residents looking to buy in Houston for every 100 mortgage applications from Houston residents buying out of state, according to CoreLogic.
This trend began in 2016, or shortly after a drastic reduction in gas prices that plagued the oil industry in 2015, according to the report.
When oil prices began to rise in 2018, the migration trends reversed, and more outside residents began looking to purchase in Houston than Houston residents looking to buy in other states, according to CoreLogic.
This chart shows the close relationship between oil prices and homebuyer migration in Houston. Note: When the In/Out ratio is below one, that means more people were leaving Houston than coming.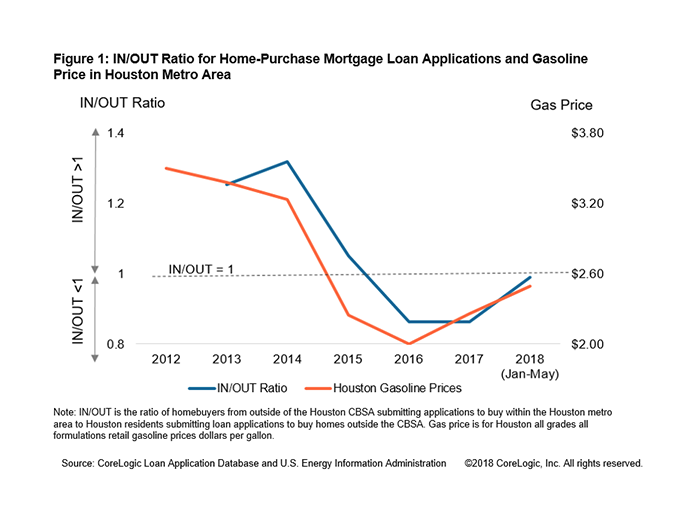 Of the counties within the Houston statistical area, Harris County has been most impacted by this phenomenon, CoreLogic reports. About 29 out of every 100 Harris County households who applied for mortgages last year were looking to buy outside the country.
For more on the Houston home and oil prices report, click here.