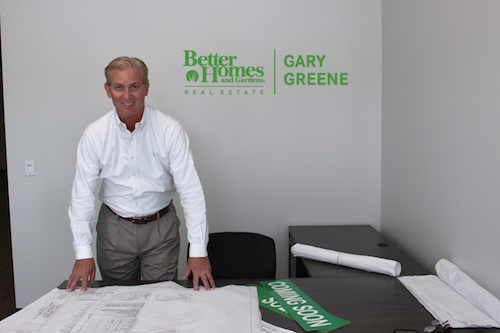 Better Homes and Gardens Real Estate Gary Greene ("Gary Greene") announced that it has just opened a new sales office in League City. The new spot is located at 1911 West League City Parkway in new retail center Market Place at Ninety Six.
Managed by David Johnston, it is will open with a staff of nearly 30 agents and expects to add another 15 agents in coming months. The new office is located at the entrance of League City, serving Brittany Bay, Brittany Lakes, Magnolia Creek, Sedona and Westover Park.
"We have listed and sold homes in this area for years, but feel that having a physical presence in the midst of these top-selling neighborhoods will be a big plus for our agents and their clients," said Johnston.
The new office is key to canvassing the region south of downtown, all the way to Galveston, noted Marilyn Eiland, co-managing partner of Gary Greene.
"The area along I-45 from the Beltway to Galveston continues to be very active in terms of new construction and resales. Our new sales office provides a fresh, modern-looking workplace for our agents right in the heart of this activity," said Eiland.