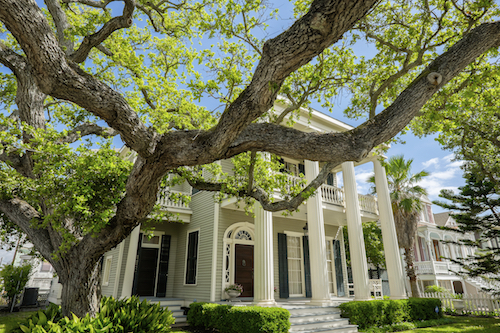 Texas has the second highest number of millionaires living in its state. How Much, a cost information website, analyzed data from Kiplinger to see the number of millionaire households in each state. California topped the list with 885,000, but Texas came in at No. 2 with 567,000. However, in terms of concentration, Maryland came in first place with 7.87 percent (178,000 households) of all households falling into the millionaire category.
In other Houston real estate news:
Kirby Mansion has been purchased by a local Cadillac dealership, which has preservationists concerned that the new owner may tear down the classic property. According to the Houston Chronicle, Central Houston Auto Properties II LLC purchased the property, which was valued at more than $3.92 million. A public campaign has been started to convince to preserve he home that was originally built in 1892.
The Sugar Land-area development Riverstone is nearing completion of its development cycle and only 12 percent of the community remains for new home sales. Homes in the MPC range from $330,000 to the millions with 11 builders developing in the area.
Darling Homes will be building 60 homes in The Imperial MPC in Sugar Land. Pre-sales have already begun on the two home series — The Retreat Collection and The City Collection. Darling Homes is joining four other builders and model homes are expected to open later this year.