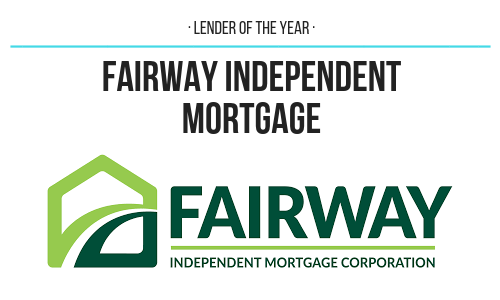 Founded in 1996 by Steve Jacobson, and named by a childhood best friend, colleague and forever member of the Fairway family, Randy Cross, Fairway Independent Mortgage Corporation is a mortgage lender headquartered in Madison, Wisconsin and Carrollton, Texas. The company has more than 500 locations and over 7,000 employees nationwide. Ranked #4 out of the top 100 mortgage companies in 2017 by Mortgage Executive Magazine, Fairway is one of the largest mortgage lenders in the country based on retail volume. However, team members meet with most of their clients in person and attend a majority of the closings.
Fairway is dedicated to the highest level of service, demonstrated through consistent, informative communication with our clients and their Realtors. Our main priority is ensuring that the trust we are given is backed by accurate, on-time paperwork delivered with top-notch technology. We strive to streamline the mortgage process for our clients and make it stress-free for all parties involved.
At Fairway, customer service is a way of life at Fairway. Not only are we dedicated to finding great loan products and rates for our customers, but we also offer some of the fastest turn times in the industry. Our goal is to act as a trusted advisor, providing highly personalized service and helping clients through every step of the loan process. It's all designed to exceed expectations, guarantee satisfaction and earn trust.
"We pledge to provide distinctive quality and unparalleled customer service. Whether we are serving a customer, a supplier or our branch network, we strive to provide a quick, precise and helpful response," Founder and Chief Executive Officer Steve Jacobson explains. "We believe in instilling confidence in those around us, building knowledgeable consumers and self-assured team members."