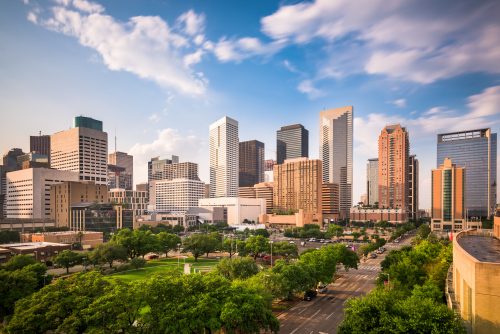 Houston developers Steve Radom and Scott Arnoldy have teamed up on new building renovation project M-K-T. The developers are looking to remodel a 12-acre site in the Heights district into a 200,000 square foot location consisting of high-end office space, retail locations, restaurants and a fitness center. The project is predicted to be completed by early 2020, with all five warehouse buildings being dismantled, reconstructed, or repurposed.
Radom is credited as revitalizing a collection of old structures into the current electric shopping district Height Mercantile. Radom contacted Arnoldy, the managing partner of Triten Real Estate Partners, after learning of his purchasing of an industrial park he had also shown interest in.
"We hit it off on about every level you could," recalled Arnoldy. "I eventually just said, 'Why don't you just come in and do it with us.'"
The new facility will be located along the Heights Hike and Bike Trail, with the White Oak Bayou Trail south of the estate. The Michael Hsu Office of Architecture and SWA Group were selected as architects for the M-K-T project. According to developers, the renovations will include public art, parks, and "abundant bicycle parking".
In other real estate news: