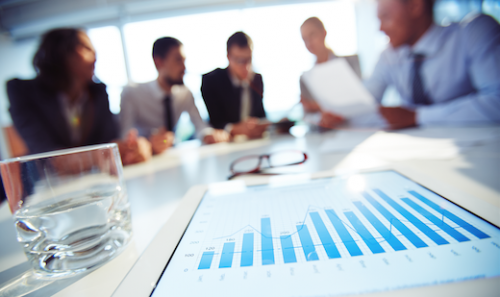 While the broader U.S. financial market has struggled to recover from a sudden drop in stock prices near the end of 2018, shares of major homebuilders have made big gains.
The Wall Street Journal reported that since the start of the year, a handful of prominent U.S. homebuilders have seen their share prices rise faster than the S&P 500, which tracks the 500 most valuable publicly traded U.S. companies. As of Jan. 23, the S&P 500 had gained 5.3 percent, while big builders like Beazer Homes USA grew 21 percent, Lennar Corp. grew 12 percent and D.R. Horton Inc.'s shares rose 7.6 percent. Each of these companies' stock values are still down at least 29 percent over the last 12 months, and the S&P 500 is still 7.1 percent down over the same time period.
Analysts think investors have grown more optimistic about the housing market's short-term prospects, given the fact that mortgage rates erased gains made in late 2018, and home price growth has begun leveling off. Even homebuilders themselves are slightly more optimistic, according to the latest NAHB sentiment poll, which gained two points in January. For now, these factors appear to favor a spike in demand from buyers. But plenty of uncertainty remains, since home sales can only rise if the rest of the economy is delivering consistent growth.
In other real estate news this week:
There may be a big shakeup coming for government-backed home lenders Fannie Mae and Freddie Mac after leadership changes at the Federal Housing Finance Agency, which oversees both corporations. However, it's not yet clear what the impact will be for the U.S. mortgage market, if any. On Jan. 21, acting FHFA director Joseph Otting filed a motion in a long-running court case brought against the agency by Freddie and Fannie shareholders, who allege the federally-backed structure of the corporations is unconstitutional. Under previous leadership, the FHFA had contested those claims, but not anymore. In his filing, acting director Otting essentially agreed with prior court rulings that the FHFA's current structure is illegal, and said the agency would no longer defend its prior position in the case. All told, this may be the first step toward removing Fannie and Freddie from their conservatorship status in effect since the start of the housing crisis, which could cede more executive control to private shareholders.
Billionaire Ken Griffin has been on a luxury real estate buying spree, closing deals on several different properties in just the last few weeks worth hundreds of millions of dollars cumulatively. His most recent purchase broke the record for the highest price paid in a residential sale in the U.S. — $238 million for the penthouse of 220 Central Park South in New York, which is still under construction. Only a few days earlier, Griffin had closed a $122 million purchase for a historic mansion in London near Buckingham Palace. He also still holds records for the highest prices paid for a home in both Chicago and Miami. Griffin is the founder and CEO of Citadel LLC, a hedge fund and asset management firm based in Chicago. With a net worth of around $9.9 billion, Griffin is among the 100 most wealthy Americans.