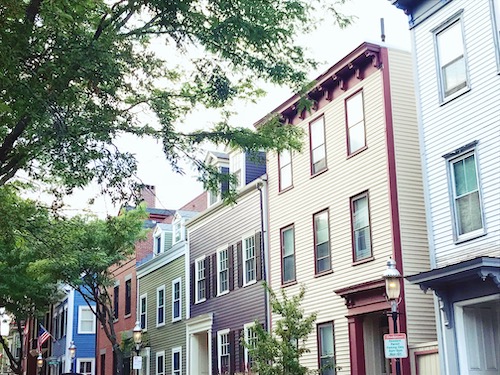 Changing tides in the national real estate market are leading to the most widespread inventory increases seen in at least five years.
According to data collected by Zillow, for the first time since 2014, the U.S. housing market posted an annual increase in the number of homes available for sale. While the 1.2 percent annual increase in active listings is a drop in the bucket of more than 1.6 million total for-sale units counted by Zillow, it was symbolic of a substantial shift. On a month-to-month basis, national inventory levels have declined for 44 consecutive months, starting in January 2015. That losing streak wasn't snapped until September 2018, and for-sale inventory has now grown on an annual basis during four of the last five months, Zillow chief economist Aaron Terrazas reported.
The latest inventory gains are welcome news for prospective homebuyers, and bode well for early-year home sales. Still, Terrazas pointed to some weak spots that persist.
"The 1,618,058 U.S. homes for sale in January is down more than 20 percent from the recent high of more than 2 million set in July 2014," he wrote. "Inventory remains below peaks reached in the past five years in all 35 of the nation's largest markets for which we have adequate inventory data – in many cases far below."
In theory, growth in the number of homes for sale should keep prices in check. Price growth continues to be cited as the primary barrier to homeownership in the U.S., but inventory gains haven't yet tamped this down.
Zillow's national Home Value Index showed a median home price increase of 7.5 percent in January 2019, unchanged from the same rate a year ago. However, in-demand markets like Atlanta are seeing price growth nearly double the national rate: 12.2 percent last month, compared to 8.7 percent the prior year. On the other hand, the most recent median price in Atlanta was just $217,500, still lower than the national figure of $225,300.
The push and pull between prices and inventory will only grow more complex as other factors, like future interest rate movement, exert their own effects on the market. Terrazas wrote that "buyers should not mistake a few more options for a sudden bounty," because "this latest growth spurt in inventory has done little to cool rapid home value appreciation that has been driven in large part by high demand from buyers and limited availability of homes for sale."
A key indicator for the market's reaction to lower rates and rising inventory will come later this week: On Feb. 21, the National Association of Realtors will release its first monthly existing home sales report of 2019. Economists surveyed by The Wall Street Journal expect sales to rebound after a weak end to 2018, with a forecast increase of 2.2 percent.